Beyond The Gamergate Scandal: Five Strong Female Video Game Characters That Give Us Hope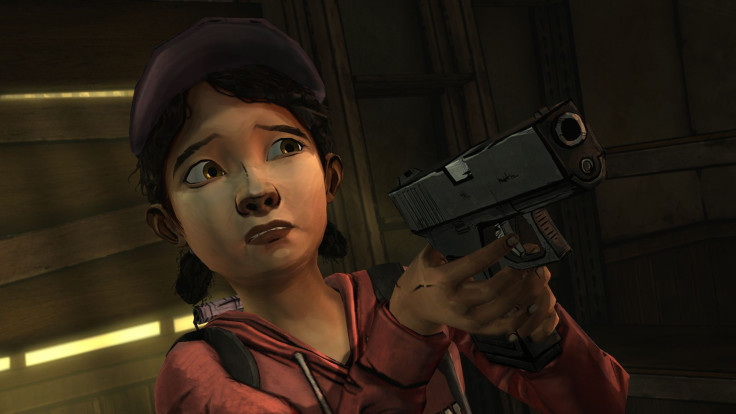 The gaming world has historically been a mostly-male bastion. But some game developers have gotten the memo: currently, 47 percent of gamers in the U.S. are women or girls, and creating video games with strong, relatable female characters will only draw in more players.
The absence of these types of characters, along with the use of women as objects in video games follows an ugly trend that will hopefully change, especially with the success of titles with strong women characters like Nariko from "Heavenly Sword" and pretty much every woman featured in the "Resident Evil" franchise.
Yesterday we counted down five of the most sexist, misogynistic video games of all time. Now let's check some of our favorite female video game heroes:
Ellie, "The Last of Us," 2013
Ellie's not your typical 14 year-old girl. As the secondary playable character in PlayStation-exclusive game "The Last of Us," Ellie is mature beyond her years and is immune to the zombie-like infection Cordyceps, a mutated fungus that turns infected hosts into cannibalistic monsters.
In "The Last of Us," Ellie is escorted by protagonist Joel across a post-apocalyptic United States. During the action-adventure title, Ellie is forced to care for a sickly Joel, and uses various skills to fend off attacks and hunt for food. At various points in "The Last of Us," Ellie proves she can take care of herself, killing enemies that wish to make her part of their cannibalistic group.
Sheva Alomar, "Resident Evil 5," 2009
A native African operative of the Bioterrorism Security Assessment Alliance, Sheva was introduced into the popular video game franchise in "Resident Evil 5," the seventh installment in the series. Sheva battles hordes of zombies, or "Majini," in the fictional region of Kijuju, Africa alongside partner and playable character Chris Redfield. Sheva is tough, direct and highly-trained, and she is able to easily keep up with partner and "Resident Evil" veteran Redfield, even saving his life a number of times.
The "Resident Evil" series has featured a number of strong female characters, including Jill Valentine and Claire Redfield.
Clementine, "The Walking Dead," 2012 – current
Clementine, an eight year-old girl, was first introduced as a non-playable character in the first "Walking Dead" episodic adventure game. In the second season of the series, she serves as the lead character.
According to developer Telltale Games, Clementine's character was the first idea for developing the game, and the San Rafael, California-based publisher was able to effectively depict Clementine as someone players strongly empathized with. A number of game journalists considered Clementine to be an emotional center point of the series, and GameInformer wrote that she "secured a place in the hearts of many."
Lucca, "Chrono Trigger," 1995
"Chrono Trigger," a role-playing game published by Square Enix for the Super Nintendo, was light years ahead of its time. The title featured a number of strong female characters with a variety of strengths, but Lucca, a brilliant young inventor who accompanied main character Chrono on his journey, served as the brains and charisma of the group. She was witty, innovative and creative, inventing a number of devices in the game. She also showed compassion and courage on a number of occasions, even using her tech savvy to reprogram a robotic in-game character that eventually joined the player's journey.
Lara Croft, "Tomb Raider," 1996 – present
Though some oppose Lara's physical stature, which was originally presented in the 1996 series debut as somewhat unrealistic and extremely busty, Lara remains the popular protagonist of a female-centered video game franchise that has lasted nearly two decades. As a British archaeologist, she is intelligent and resourceful, often embarking on adventures searching for ancient relics.
2013's reboot of the series focused on a younger and more realistic-looking Lara Croft, and developer Square Enix announced a sequel, "Rise of the Tomb Raider," which will be co-authored by female video game scriptwriter Rhianna Pratchett, 37.
FOR FREE to continue reading
✔️ Unlock the full content of International Business Times UK for free
offer available for a limited time only
✔️ Easily manage your Newsletters subscriptions and save your favourite articles
✔️ No payment method required
Already have an account?
Log in
© Copyright IBTimes 2023. All rights reserved.