Bidding Farewell To Beats By Dre, Monster Dives Into Fashion and Gaming At CES 2013
Company tries to reinvent image by 'bringing celebrities to the table.'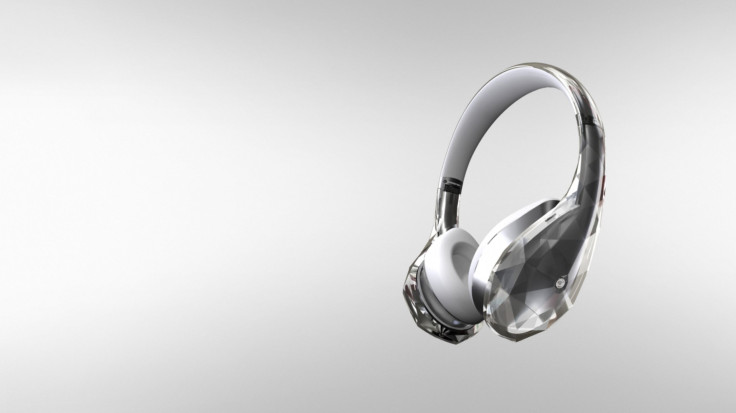 More than any other consumer-friendly audio company, Monster Cable has always had an immaculate sense of branding. Since the first company teamed up with Dr. Dre to create the Beats by Dre product line, Monster has positioned itself as the most iconic brand for seemingly high-end headphones and audio equipment for the average music fan that likes a lot of bass. But now that their five-year partnership wound to an inconspicuous end in 2012 and Beats Electronic has parted ways with the company, how will Monster carry itself into 2013 bereft of its most recognizable brand?
Perched atop a Segway scooter, rolling enthusiastically onto the CES stage on Monday morning, Monster's co-founder, CEO and self-proclaimed "Head Monster" Noel Lee offered a solution in the form of, well, celebrities. As the conference progressed and he announced updates to Monster's various lines of headphones and new wireless speakers, Lee was joined by stars like Tyson Beckford, Shelia E, Nick Cannon and Sugar Ray Leonard. Rapper Xzibit of "Pimp My Ride" fame even made a surprise appearance that was not included in the press conference schedule, but Lee didn't let him say anything.
"We always lead, never follow," Lee said of his company. "Today, it's about the explosion in high quality audio."
"They're going their way, which is going to be phenomenal," he said of Beats Electronics. "And we're going down our path, which is also going to be phenomenal!" He finished, raising his voice with a flourish. There was a brief pause before he signaled to the audience to start clapping again.
In the current market for consumer audio equipment (which is about to be overwhelmed by a plethora of contenders this year at CES), Lee said Monster has an early mover advantage in a market where there is still "no clear, succinct leader." Hoping to make his company that leader, Lee took a sort of shotgun approach to their role in 2013, introducing a wealth of new and updated product lines that were all introduced with a series of showroom models and breakdancing children.
To showcase its new headphone models for the DNA, Diamond Tears, Monster brought out a host of partnered celebrities and fashion brands. Andrea Giacomeli, the world licensing director for the Diesel clothing brand, appeared to detail his company's partnership with Monster for the Vektr headphones. Nick Cannon, meanwhile, came to speak for his NCredible line of headphones, introducing a new N-Tune color collection that sells for $129.95.
"Not everybody can afford $400 headphones," Cannon said, emphasizing the importance of making high-quality audio equipment available to a general audience. Through an expanded partnership with Walmart (NYSE: WMT), Monster is therefore hoping to increase its retail presence outside of the audiophile community.
"Wal-mart was the beacon in our community," Cannon said.
But besides endorsements from '90s-era celebrities, what did Monster reveal that was actually new? Well, there were updated models of its Purity line to complement Nokia's new smartphones with some flashy matching colors, but the biggest news came from Monster's product outside the over-the-ear headphone space, which it is no doubt struggling to rebrand after Beats by Dre's departure.
The new wireless speaker system Katana featured an impressive, albeit standard, list of features for a Bluetooth speaker in its price range. And the company introduced a new model to its iSport headphone line, the iSport Intensity. Starting at $120, it's the first Monster in-ear headphone to use a new earpipe design intended to give users more of an ability to hear ambient noise while exercising than its previous iSport models allow.
Most dramatically, Monster also announced a partnership with U.S. video game publisher Electronic Arts (Nasdaq: EA) to make a dedicated gaming headset. Known as the MVP Carbon, the new headphones will come out in February 2013 for $269.95.
Describing the MVP as Monster's "first high-end gaming peripheral," Lee said that the company "didn't want to get into gaming until they were ready." But the company already faces steep competition from market leaders like Turtle Beach, which has a number of high-profile game industry partnerships with Activision Blizzard (Nasdaq: ATVI) and Nintendo (PINK: NTDOY) for its acclaimed (albeit very expensive) headsets.
For the most part, though, Monster's goal at its CES press conference seemed to be expanding its retail presence by, in Nick Cannon's words, "bringing celebrities to the table." Showing its new Inspiration models, for instance, Lee mostly focused on its augmented aesthetics such as a number of customizable headbands that were studded or decked out in spikes or colored leather.
"That's too kinky for me," Lee said, laughing as one of the models walked by with a particularly spiky model.
© Copyright IBTimes 2023. All rights reserved.