Biden's Treasury Secretary Considers Curtailing Use Of Cryptocurrency For 'Illicit Financing'
KEY POINTS
Yellen said the government's methods in tracking crime should change with the changing technology
In previous interviews, Yellen made clear that she is not a fan of Bitcoin
Another Biden appointee, Gary Gensler, is the former CFTC Commissioner who teaches blockchain and cryptocurrency at MIT
Treasury Secretary nominee Janet Yellen on Tuesday said cryptocurrencies are a "particular concern" especially when it comes to terrorist and other illicit financings.
During her Senate confirmation hearing, Yellen was asked by Sen. Maggie Hassan (D-N.H.) about cryptocurrencies' potential usage by terrorists and criminals to finance their crimes. The former Federal Reserve Chairman said she believes many cryptocurrencies, at least in a transaction sense, mainly for financing illicit activities.
"We really need to examine ways in which we can curtail their use and make sure that anti-money laundering doesn't occur through those channels," she said.
Yellen said technologies used to accomplish crimes change over time so the government must make sure that its methods for dealing with these matters change along with the changing technology, Coindesk reported.
The comment did not sit well with the cryptocurrency community. According to research by Chainalysis, citing data publicly available on the blockchain, only 0.34% of all cryptocurrency in 2020 was criminal in nature, with terrorist activity not even registering on the research's charts.
Yellen has long said she's not a fan of Bitcoin. In 2018, she said she's not a fan of bitcoin. "First of all, very few transactions are actually handled by bitcoin and many of those that do take place on bitcoin are illegal, illicit transactions," Yellen told the audience at the Canada FinTech Forum.
In one of the most highlighted moments in the history of Bitcoin vying for legitimacy, in 2017, while Yellen was testifying before the House Financial Services Committee, one of the attendees held up a "buy bitcoin" sign just two rows behind from where she was seated.
Still, while the next Treasury secretary appears to be skeptical with Bitcoin, the cryptocurrency community is pinning its hopes to another appointee of Joe Biden -- Gary Gensler -- to the position of Chairman of the Securities and Exchange Commission. Gensler was former Commissioner of the Commodity Futures Trading Commission and teaches about blockchain and cryptocurrency at MIT. In a previous op-ed with Coindesk, Gensler said cryptocurrencies and blockchain are a catalyst for change.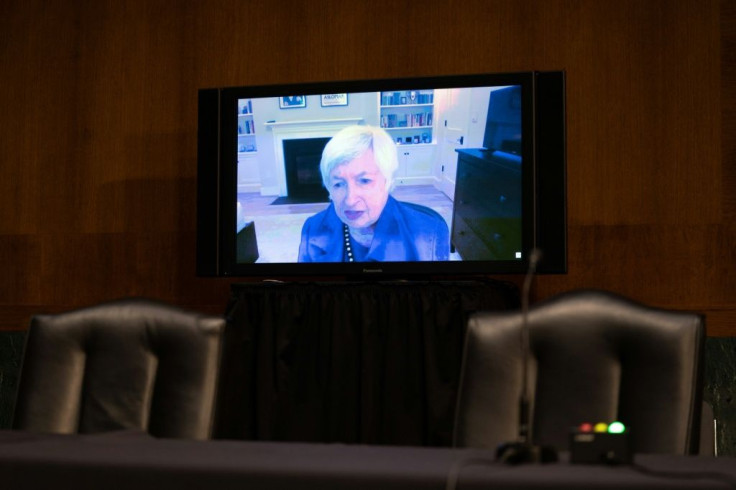 © Copyright IBTimes 2023. All rights reserved.