Big East Expansion: Conference Could Lose Sponsorship Deals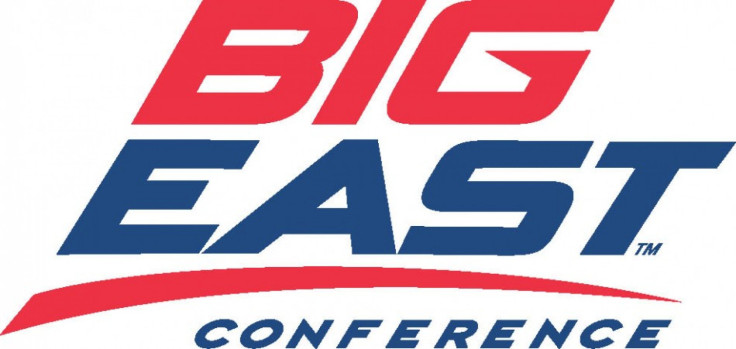 Not only does the Big East stand to possibly lose money in television negotiations due to conference defectors, but could also lose sponsorship deals.
With Pittsburgh, Syracuse, and West Virginia all set to leave the Big East for other conferences, the Big East could lose out on local sponsorship deals and see national deals renegotiated to lower rates.
Adam Chase, an attorney that specializes in sports sponsorship deals for Dow Lohnes PLLC, thinks that sponsors will be much more careful when considering future conference sponsorship deals.
Sponsors will probably be more thoughtful in the deals that they sign, Chase told IBTimes.
Local sponsorship deals could be the first thing that the Big East loses, according to Chase. He detailed how a local Ford dealership in Pittsburgh or Syracuse might have been the Big East's official Ford dealership, but might consider taking the business elsewhere based on the school's departures.
In addition to losing local sponsorship deals, the Big East could also potentially lose some of its major sponsors like American Eagle. Chase said that big, non-geographic sponsors are looking for the eyeballs for their money. That could mean for big sponsors to move to other conferences like the ACC or SEC, or simply reduce their commitment level.
The Big East is hoping to stave off the loss of sponsors and its BCS automatic qualifier status by adding at least six football-playing schools. The Big East has extended invitations to Air Force, Boise State, and Navy as football-only members, while also adding Central Florida, Houston, and SMU as full members.
Commissioner John Marinatto hopes the addition of the six schools will help quell talks of the conference's demise, in addition to helping it in its upcoming television negotiations. Additionally the Big East is potentially opening itself up to a slew of new sponsorship markets.
Air Force, according to Chase, could be particularly lucrative for the conference, despite its location away from any major television market.
Presumably (Air Force) would give them access to a military market they wouldn't have had otherwise, he said. Maybe they can now offer their sponsors more of a national reach.
Could Drop in Basketball Prestige Effect Sponsorship Deals?
The Big East has been known as one of the premier basketball conferences in the country since its inception in 1979. It was a pioneer in showcasing its conference on television with its Big Monday deal with ESPN and basketball drove the bus, according to Chase.
But now the conference stands to lose three of its top basketball programs, while bringing in schools known more for football than basketball prowess. Louisville basketball coach Rick Pitino has constantly pointed this out in his campaign to get Memphis and Temple admitted into the conference -- citing the need to bolster the diluted basketball side of things.
The loss of perceived prestige could mean a loss of sponsorship money, but ultimately depends on the sponsor's intended audiences, according to Chase.
He notes how even extremely well-known basketball schools like Kentucky actually make more money on its football program due to more television and sponsorships for SEC football.
The Big East could conceivably have sponsors interested solely in the conference's basketball prowess, but as long as the Big East Tournament continues to get key billing on ESPN, the sponsors likely won't care much if it experiences a slight dip in success.
Could WVU Lawsuit Help the Big East Maintain its BCS Status?
Last week West Virginia decided to announce its intentions to leave the Big East for the greener Big 12 pastures. Shortly after the initial announcement, West Virginia filed a lawsuit against the Big East so that it can join the Big 12 in 2012 and not have to wait a mandatory 27-month period.
West Virginia cited a denigration of the conference and a lack of action by Marinatto as the causes for the lawsuit.
As the Big East, in less than two months, had denigrated into a non-major football conference whose continued existence is in serious jeopardy, WVU had no choice but to accept the Big XII's offer, West Virginia's lawsuit said.
The Big East has called the claims wholly without merit and said that it will explore all its legal options to protect its interests and to ensure West Virginia lives up to its obligations.
Gabe Feldman, a Tulane professor of law and sports law director, thinks that the Big East has the clear upper hand in dealing with the lawsuit.
It's going to be a difficult argument for the school to make, Feldman, who hadn't reviewed West Virginia's lawsuit, told the IBTimes. I would think that it's difficult to put the blame of conference realignment on one particular conference.
Chase, who also hasn't officially reviewed the case, thinks that leverage could help the Big East maintain its BCS AQ status. He said it wouldn't shock him at all to see the Big East allow for West Virginia to go to the Big 12 in 2012, in return for the Big 12's support in allowing the Big East to keep its status.
An arraignment that allowed West Virginia to leave next year and the Big East to keep its status would likely be a win-win for all involved.
He noted that West Virginia had likely gotten approval from the Big 12 to pursue a lawsuit against the Big East, otherwise it wouldn't be seen as a positive to get marked as a school that sued its own conference.
© Copyright IBTimes 2023. All rights reserved.