Big Lots To Open 500 Stores As Other Retailers Shutter Hundreds Of Locations
Ohio-based discount retailer Big Lots plans to open as many as 500 stores over the course of the next few years.
The company expects to open about 50 new stores in 2022 and then approximately 80 locations annually. The stores will be located in existing markets, rural and small towns, as well as in new areas, according to an investor presentation posted on Big Lots' website.
The new stores are anticipated to bring Big Lots sales to $8 billion to $10 billion over the long term, the company said.
Big Lots has 1,431 stores located across 47 states in the U.S.
The news that Big Lots has plans to expand comes as several retailers are paring down their brick-and-mortar footprint, announcing a rash of store closures as consumers shift to online shopping.
Last week, Macy's announced that it was closing seven locations as part of a three-year store optimization plan, while Bed Bath & Beyond said it was closing 37 stores by the end of February.
But discount retailers like Big Lots seem to be faring well in a pandemic retail environment.
According to CNN, discount retailers such as Five Below, Burlington, TJX and Aldi all announced location expansions in 2021, while dollar store chains comprised almost half of all new store openings in the U.S. during the same year.
Big Lots was immune to the temporary forced closures that plagued many retailers in March 2020 as it was deemed an essential retailer due to its assortment of consumer staples sold during the pandemic.
In 2020, it saw its comparable sales increase 16.1%, but has been pinched recently by supply shortages and rising labor, shipping and transportation costs, CNN reported. Comparable sales for the company dipped 4.7% in 2021 through October.
Big Lots has also been hampered by the Omicron variant. On Monday, the company said that it has seen a "softening of traffic and sales trends" since early January. It also attributed this decline to poor weather across the country, lowering its sales expectation to a flat to low single-digit increase for the fiscal year 2021 as a result.
As of Wednesday at 10:58 a.m. ET, shares of Big Lots were trading at $43.65, down $2.01, or 4.4%.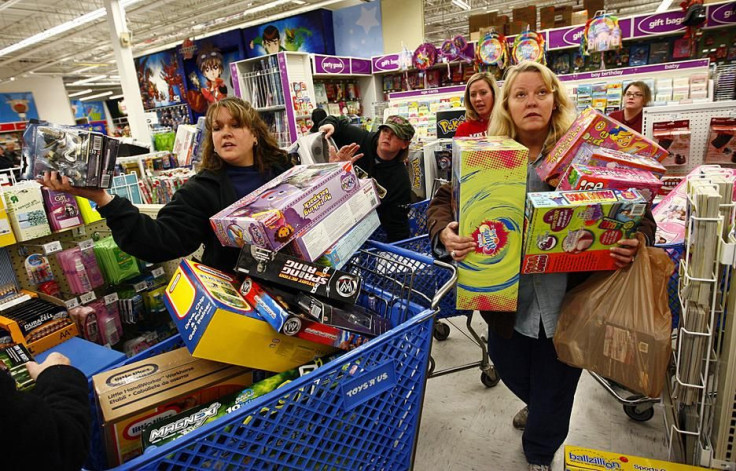 © Copyright IBTimes 2023. All rights reserved.