Omicron vs. Common Cold: They're Not The Same
While symptoms of the Omicron COVID variant have been reported to be mild in most cases, there are now claims circulating that infections of the COVID strain are nothing more than the common cold. These claims are not only false, but they are also causing concern among health officials as the highly infectious Omicron continues to spread rapidly across the U.S.
According to the Centers for Disease Control and Prevention, the Omicron variant currently makes up a whopping 95% of all COVID infections.
Despite it having some symptoms the are similar to the common cold, such as runny nose, congestion, cough, and fatigue, the Omicron strain of COVID-19, which was first detected in South Africa in late November, is highly transmissible.
It should not be taken lightly, according to Dr. Charles Chiu, an infectious disease specialist at the University of California-San Francisco, whose laboratory detected the first case of the Omicron in the U.S. in San Francisco in a person who had traveled to South Africa in late November.
"The Omicron variant should not be considered as part of the list of viruses that cause the common cold," Chiu told USA Today.
He warned that "although there is growing evidence that the Omicron variant may be associated with milder illness than other SARS-CoV-2 variants such as Delta, both deaths and [a] rising number of hospitalizations due to Omicron have been reported."
The first death from the Omicron in the U.S. was reported in a man from Texas last month. The individual was between the ages of 50 and 60, was unvaccinated with underlying health conditions, and had previously been infected with COVID-19.
Dr. Daniel Culver, chair of the Department of Pulmonary Medicine at the Cleveland Clinic, told USA Today another difference between the Omicron and the common cold is the former can cause more serious illness.
"The common cold typically causes mild, self-limited symptoms whereas Omicron, like other COVID variants, can result in serious or fatal illness," Culver said.
According to data from Johns Hopkins University, more than 839,500 people have died from COVID-19 in the U.S. Another 61.5 million people have tested positive for the coronavirus in the country.
Culver also cited crowded intensive care units and new admissions to hospitals as a result of the virus as evidence.
The CDC has said the best defense against the Omicron is to be fully vaccinated and to have a booster dose of the COVID vaccine.
To date, over 207.7 million Americans, or 62.6% of the U.S. population, have been fully vaccinated against COVID-19. A total of 36.3% of eligible adults have received their booster shots, the CDC said.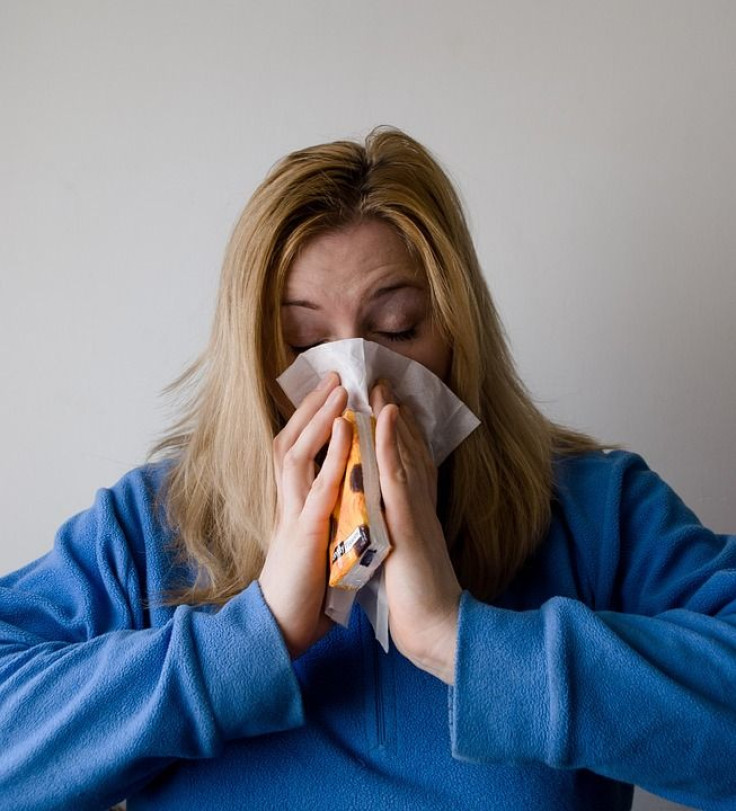 © Copyright IBTimes 2023. All rights reserved.
FOLLOW MORE IBT NEWS ON THE BELOW CHANNELS