Bill Belichick's Son Steve Has Called Patriots Defensive Plays 'For Weeks'
Bill Belichick cut his teeth in the world of NFL coaching with the New York Giants as a defensive coordinator during the 1980s. Now, his son Steve is following in his footsteps under his wing as safeties coach.
His appointment in 2016 garnered some headlines but the younger Belichick has more or less been doing his job quietly and efficiently. That is until his players revealed to the world that Steve has been calling his father's defense for the past few weeks, CBS Sports reported.
"We've started to gel with [Steve Belichick], knowing what he's going to call and the way he thinks through the game," Patriots safety Terrence Brooks told the Boston Herald recently.
"I remember before one of his first games calling it, he was a little nervous, and I had to shake him up a little bit and pep talk him up and tell him that he's one of the best. He was just sitting there, and I was like, 'C'mon, get it together. Let's go! You're one of the best. This is nothing'. And he popped up," Brooks added.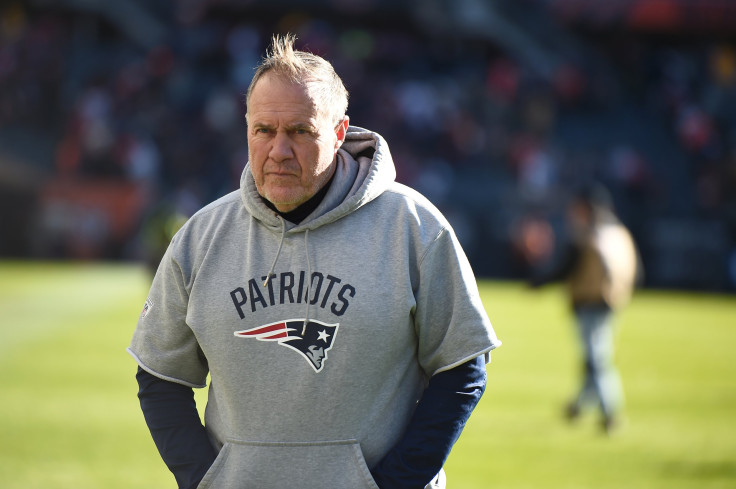 Steve has already won three Super Bowl rings while on staff with his father. His dedication to the job has earned him praise from just about everyone in the Patriots' locker room including linebackers coach Jerod Mayo.
"He's also one of those guys, like his dad, appreciates the history of the game," Mayo said. "Appreciates the X's and O's and how the game's evolved."
Just as you would expect, Steve is loving every minute of his job, stating, "It's what you work for — to go out and compete on Sundays. We've got a great group of defensive players. They play hard. It's been a lot of fun working with Jerod [Mayo, the team's linebackers coach] and everybody on staff."
Although no one in the New England organization has officially confirmed Belichick's promotion, the statistics that the Patriots' defense is posting speak volumes about the young coach.
Through the first eight contests of the NFL regular season, the Pats have allowed an average of just 7.6 points per game. Opponents also average just 233 total yards against New England, the best record in the league.
The Patriots also lead the league in interceptions (19), sacks (31) and defensive touches (4). Just as Bill really made a name for himself as a defensive coordinator, it seems that his son will make a name for himself running a defense.
One is just left to wonder exactly when Steve will get the official title of defensive coordinator in New England.
© Copyright IBTimes 2023. All rights reserved.