Bill De Blasio Horse Remark Sparks Speculation: When Will The NYC Carriage Horses Be Phased Out?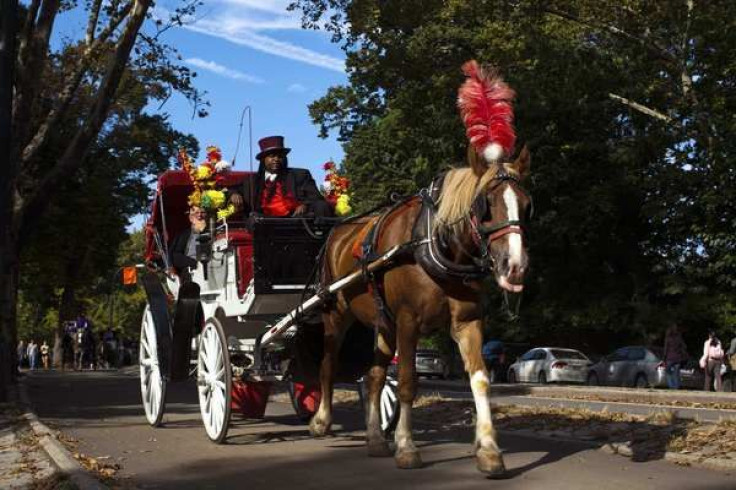 Hold your horses, New Yorkers. The Central Park carriages aren't going away just yet.
At an education press conference on Monday, Mayor-elect Bill de Blasio made one of his most decisive statements yet about the fate of New York City's controversial horse-drawn carriages. "It's over," he told reporters in response to an off-topic question. "We are going to get rid of the horse carriages. Period."
Animal-rights groups applauded the statement. NYCLASS, the nonprofit group that wants to replace the carriages with a fleet of 1920s-style electric cars, posted a celebratory meme on Facebook with a picture of de Blasio in a victory pose. Within two hours, the meme had been shared more than 700 times.
But even Allie Feldman, executive director of NYCLASS, acknowledged that the celebrations are somewhat premature. De Blasio, who takes over from Mayor Michael Bloomberg on Wednesday, can't simply abolish horse-drawn carriages with the wave of a magic wand. First the New York City Council has to pass the long-stalled legislation to phase out the carriages and replace them with the vehicles, dubbed "horseless carriages" by NYCLASS. If and when the bill is passed, de Blasio can sign it into law, but the proposal is still likely to face opposition from the carriage-horse industry.
Nevertheless, Feldman said in a phone interview Monday that she was happy to hear de Blasio's statement and that it reaffirms his long-standing commitment to the issue. "He's always been very clear that he believes it's time to phase out this inhumane industry," she said.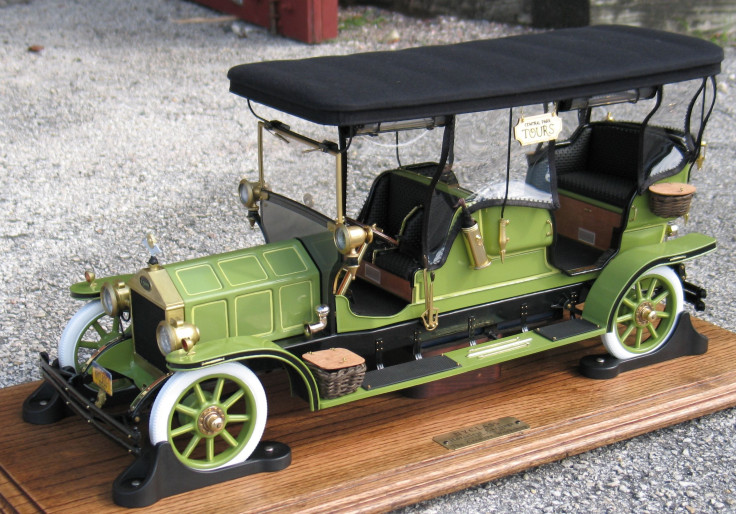 So how long until the clopping of hooves is replaced by the putter of electric-powered engines? Even if the legislation passed relatively quickly, the plan still calls for a maximum three-year phase-out. During that time, carriage owners would trade in their carriage medallions for electric-car medallions, with the aim of making the transition as smooth as possible for the drivers whose livelihoods depend on carting tourists around Central Park.
Still, Feldman hopes that the transition, if and when it's initiated, will not take the whole three years. "If I had my wish, it would take a couple months, but I realize these things take time," she said.
All of this is a far cry from some recent press reports about New York City visitors flocking to Central Park to take one last carriage ride before it's too late. Just this Sunday, the Daily News published an article in which it described tourists as "rushing for one last ride." Feldman called the notion "ridiculous." "Of all the 50 million or so tourists who come to New York, none of them come here just to take a carriage ride," she said. "And no tourist is ever going to tell you that they're not going to come because we no longer have carriage rides."
Meanwhile, the question of what will happen to the 200 or so Central Park horses once they're no longer in use is still weighing on people's minds. Feldman said that, despite some reports to the contrary, none of the horses will be slaughtered. She said her group has partnered with the ASPCA to make sure that each of the horses will find a home.
"All of them are at different ages, so they're going to have different needs," she said. "Some could be retired to pastures. Some could be rehabbed and made into therapy horses. What we're going to do is make sure every one of those horses goes to the appropriate home."
One thing animal-rights groups seem to agree on is that the end of the Central Park carriage horses is no longer a question of if, but when. "This is a turning of the tide for New York," Feldman said. "We've had a mayor for the last 12 years who hasn't really cared about animals. Now we're getting a mayor who not only cares about making New York more equal for all of us humans, but he's also interested in making it a more humane place for all of our four-legged residents as well."
Got a news tip? Email me. Follow me on Twitter @christopherzara.
© Copyright IBTimes 2023. All rights reserved.
FOLLOW MORE IBT NEWS ON THE BELOW CHANNELS