Billionaire Hedge Fund Manager John Paulson Donates $100 Million To New York's Central Park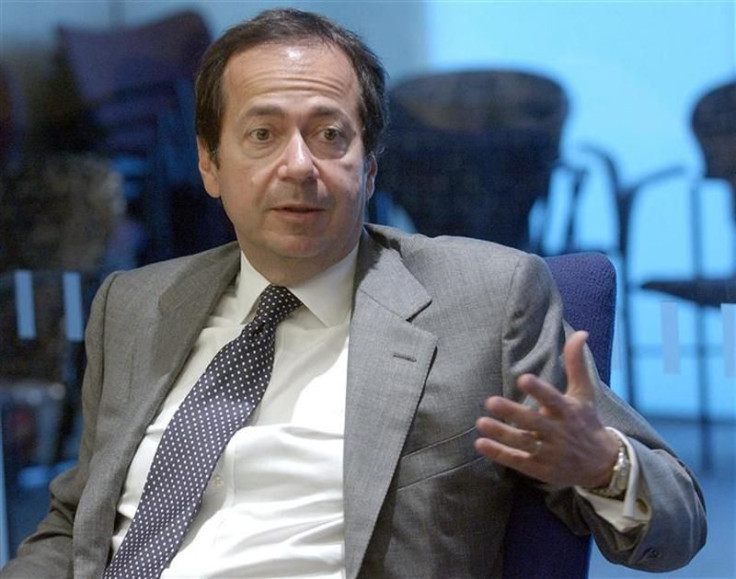 Billionaire hedge fund manager Robert Paulson has donated $100 million to help refurbish and protect Central Park, according to Bloomberg.
The gift will help maintain the park and fund much-needed renovations. Paulson, in a statement, mentioned two projects in particular on which he would like to break ground: restoring Central Park's North Woods, and sprucing up its Merchant's Gate entrance, the park's most-used entryway, according to the New York Times.
"Central Park is a paradise unlike anywhere else in the world today," said Paulson, whose Fifth Avenue apartment faces the park's east side and overlooks its reservoir. "I wanted the amount to make a difference."
A lifelong New Yorker, Paulson fondly remembers spending time in Central Park as a child with his mother. As a teenager, Paulson recalls being appalled by the sight of graffiti covering Bethesda Fountain.
Paulson comes from humble roots -- he was raised in middle-class Queens and educated at New York University. After earning a Bachelor's degree in finance at NYU and an MBA at Harvard, Paulson toiled in the financial world, working at Bear Stearns Cos., Odyssey Partners and Gruss Partners, before starting his eponymous Paulson & Co. in 1994 with only $2 million culled from friends and family. Today, the mega fund manages $21 billion in assets, and Paulson himself is worth $11.8 billion.
Overwhelming philanthropy is nothing new for Paulson and his Paulson Family Foundation. In 2009, he donated $20 million to the Stern School of Business at NYU, followed by a donation of $5 million by his wife Jenny to Southampton Hospital in New York. Abroad, Paulson gave $15 million to a children's hospital in Ecuador.
As of today, Central Park's endowment stands at $144 million, which will be greatly helped by Paulson's gift. The money was given to the Central Park Conservancy, a non-profit group that provides a large portion of the park's budget and cares for its basic needs. Conservancy crews are responsible for over 500 acres of Central Park's wetlands, lawns and woodlands, according to Bloomberg.
© Copyright IBTimes 2023. All rights reserved.
FOLLOW MORE IBT NEWS ON THE BELOW CHANNELS