Hedge Fund Manager John Paulson Cut Gold Holdings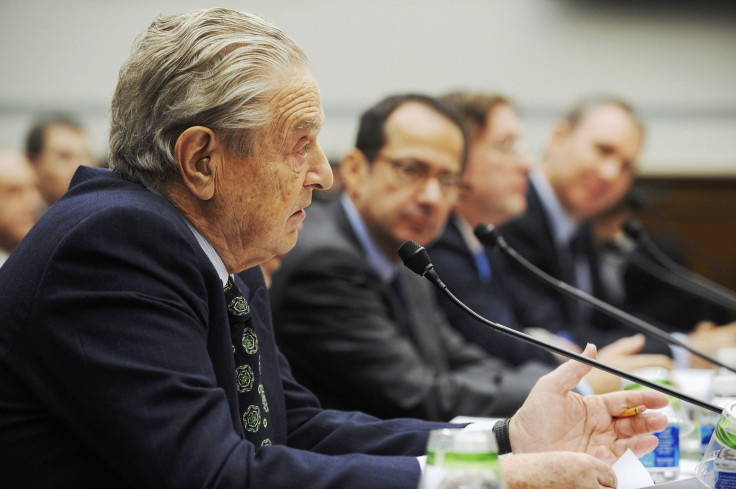 (REUTERS) -- Hedge fund manager and long-time gold bull John Paulson cut his gold ETF bullion holdings by about $600 million in the fourth quarter, a second straight reduction that was likely driven by client redemption needs as he remained upbeat on the metal.
Paulson & Co cut its holding in the SPDR Gold Trust to 17.3 million shares as of the end of the fourth quarter versus 20.3 million in the third, a U.S. regulatory filing showed late on Tuesday. The reduction is equivalent to about 330,000 ounces of gold, worth almost $600 million based on current prices.
Paulson still believes in the investment thesis that we are going to see inflation, which will lead to appreciation in the precious metal. That is the reason he's been in that trade, said Sean McGillivray, head of asset allocation at Great Pacific Wealth Management.
Gold fell to around $1,715 an ounce on Tuesday as a dollar rise and euro zone debt fears weighed. It is up 10 percent since the start of 2012 after a rally boosted by a near-zero interest rate outlook from the Federal Reserve.
In the third quarter, Paulson slashed about 1.1 million ounces of gold due to client redemptions and a desire to reduce exposure to the regulated U.S. exchange-traded fund in favor of less-visible swaps and other holdings that are not required to be disclosed publicly.
Bullion has recovered after heavy falls in December pushed the metal to the brink of a bear market, as hedge funds including Paulson's scrambled for cash to meet client redemptions.
Paulson also trimmed his stakes in gold-mining companies Anglogold Ashanti Ltd and Gold Fields Ltd.
PAULSON CUTS, OTHERS ADD
Paulson's sales in the SPDR Gold Trust, by far the largest gold-backed ETF, have been more than offset by purchases by other investors.
Overall holdings in the SPDR Trust rose nearly 2 percent in the fourth quarter, following a 2 percent gain in the third. Gold ETF holdings increased even though the price of bullion fell around 4 percent in the fourth quarter.
Major institutional investors including PIMCO and the Teacher Retirement System of Texas boosted their GLD holdings, while Eric Mindich's Eton Park Capital largely held its stake and Windhaven Investment cut its holdings.
Billionaire financier George Soros modestly increased his small position in the ETF to around $13 million in the fourth quarter. Soros also sold his stake in Goldcorp Inc and several other gold-mining companies.
Last year, Soros, who had called gold the ultimate bubble, had largely dumped his stake in the ETF before the metal ran up to a record peak of $1,920.30 per ounce in September.
Paulson has long been the biggest holder of SPDR shares, using them to hedge currency exposure, while other managers such as David Einhorn and Daniel Loeb have favored more-discrete investments in physical bullion.
In 2011, gold prices extended their winning run to an 11th year despite a year-end pullback, gaining 10 percent as investors sought refuge from the euro zone debt crisis amid worries about global growth.
© Copyright Thomson Reuters 2023. All rights reserved.