Bills Playoff Picture 2020: How Buffalo Can Clinch AFC East After Beating Steelers
After defeating the Pittsburgh Steelers in Week 14, the Buffalo Bills are on the doorstep of winning their first division championship in 25 years.
Buffalo's 26-15 home victory over Pittsburgh on "Sunday Night Football" established a few scenarios in which the Bills can clinch the AFC East title in Week 15.
Buffalo has a two-game lead over the Miami Dolphins for first place in the AFC East with three games left on the schedule. The Bills can end the divisional race by beating the Denver Broncos in their matchup Saturday afternoon.
If Buffalo loses in Denver, the team can still clinch the AFC East title Sunday. The Bills would need the New England Patriots to beat the Miami Dolphins.
Ties for both Buffalo and Miami would also give the Bills the division championship, a title that has eluded the franchise for a quarter-century.
Buffalo is an early favorite to beat Denver, which is a 4.5-point underdog, according to betting odds compiled by OddsShark. Miami is a small 2.5-point favorite at home over New England.
The Patriots are four games behind the Bills and out of contention in the division title. New England has won 11 straight AFC East championships and 16 division titles over the last 17 years.
With a 10-3 record, the Bills have already matched their highest win total of the last 20 years. The franchise last won 12 games in 1993 during their run of four consecutive Super Bowl appearances (1991-94).
The Kansas City Chiefs are two games ahead of Buffalo for the AFC's No.1 overall seed. Earning a first-round playoff bye almost certainly won't happen, but the Bills have their eyes on the No.2 seed.
Pittsburgh is only a game ahead of Buffalo in the AFC standings after losing to the Bills. The Steelers have lost two straight games following an 11-game winning streak to start the 2020 NFL season.
The Bills might be the biggest threat in the conference to Patrick Mahomes and the defending champion Chiefs. Josh Allen has been among the best quarterbacks in football with 28 touchdown passes and a 103.3 passer rating.
Buffalo has been impressive against potential Super Bowl contenders, defeating the Los Angeles Rams and Seattle Seahawks in addition to the Steelers.
Buffalo hasn't won a playoff game since the 1995 season.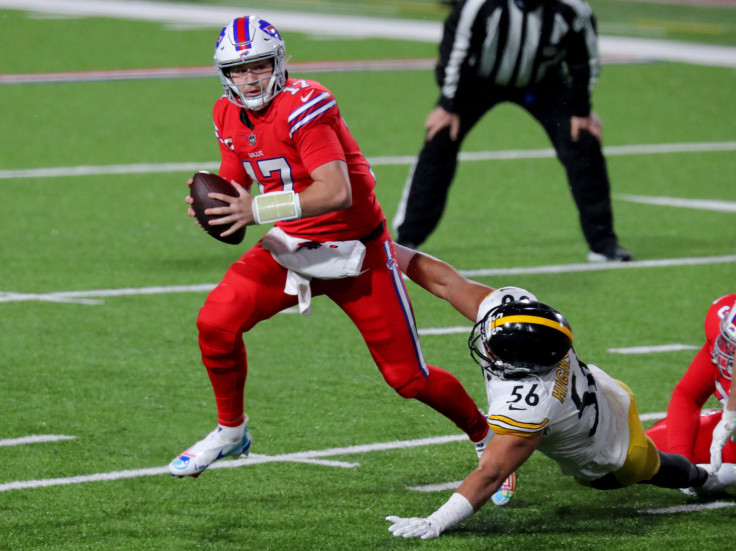 © Copyright IBTimes 2023. All rights reserved.