Bitcoin Is 'Fool's Gold,' Peter Schiff Says: 'It's Never Going To Be Money'
KEY POINTS
For Peter Schiff, Bitcoin is the "latest iteration of fool's gold"
He warned investors against buying Bitcoin, which he claimed has no value
He encouraged investors to instead buy gold as a hedge against inflation
Bitcoin dropping from $41,000 to just above $30,000 gave enough room for some of its biggest detractors to criticize the dominant cryptocurrency and its volatility.
In a recent interview, Peter Schiff, CEO of Euro Pacific Capital, called Bitcoin and cryptocurrency investors fools.
"All Bitcoin is is the latest iteration of fool's gold and anybody buying it is ultimately a fool," he told Fox Business' "Making Money with Charles Payne," days after Bitcoin retreated from its new all-time high of $41,940.
Bitcoin closed Monday at $35,452.59 after dropping to as low as just above $30,000 in a single day. Within a span of four days, Bitcoin shed almost $7,000 of its value, prompting critics like Schiff to drive the narrative that Bitcoin has no actual value.
Schiff claimed that the recent price rally was due to sellers being able to sell to buyers who don't recognize that Bitcoin is a scheme.
"It's never going to be money. It doesn't fit the very definition of money. Money needs to be a commodity. It needs to have actual value unto itself, not just the uses and means of exchange," he said.
For Schiff, who also manages SchiffGold, a company helping investors buy gold, people looking for a hedge against inflation should buy gold instead.
In response to evidence of institutional investors now buying Bitcoin, Schiff claimed that they are vocal about it because they need to convince others to buy and push up the price so they can sell.
"The financial media also gives them a platform to talk their books," Schiff said on Twitter.
Amid rising cryptocurrency prices last month, economics professor and Bitcoin critic Nouriel Roubini argued that the Bitcoin rally is driven by manipulation and will go bust anytime soon.
"It's not a currency. It's not a unit of account. It's not a means of payment. It's not a stable store of value or even an asset," Roubini told Yahoo Finance. "We're close to the point where the hyperbolic bubble is going to go bust."
At the time, Bitcoin was worth $28,000.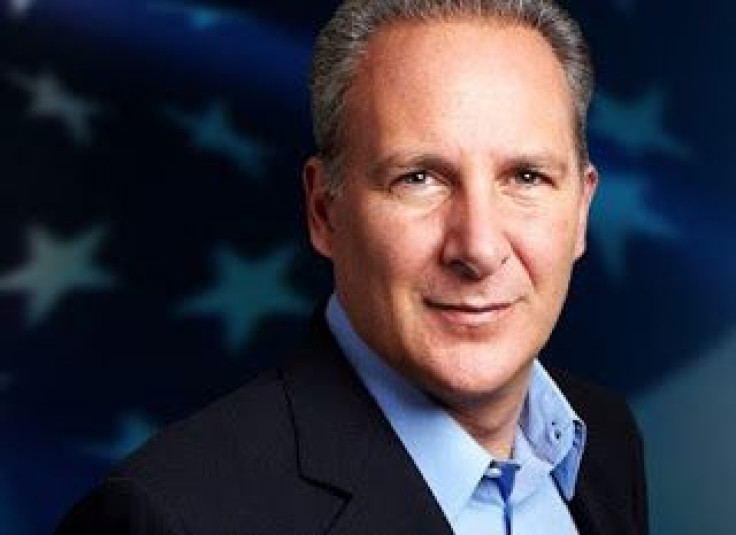 © Copyright IBTimes 2023. All rights reserved.
FOLLOW MORE IBT NEWS ON THE BELOW CHANNELS