Bitcoin Value Tumbles 50% After China Bans Yuan Deposits; Angry Investors May Have Hacked Central Bank Website In Retaliation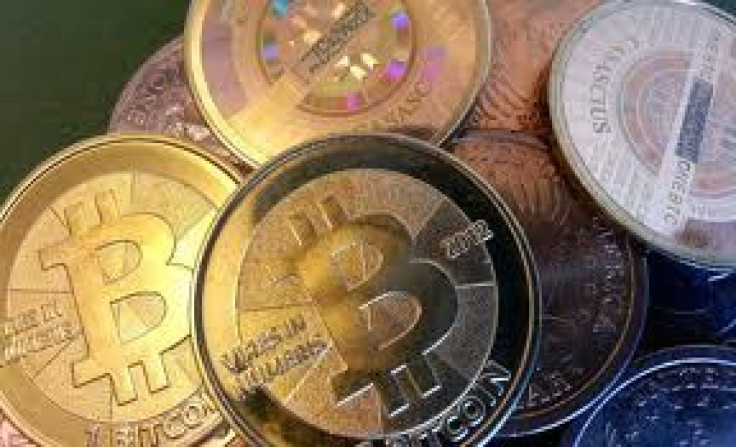 Many predicted this would happen: At the first sign that China would move to block free bitcoin trading, the value of the virtual currency tumbled to about 2,300 yuan ($380). Escalating matters further, the website of the People's Bank of China, the country's central bank, came under attack promptly after the move, and local media speculate that angry bitcoin investors are behind it.
BTC China, now the world's biggest bitcoin exchange by trading volume, on Wednesday announced that it was forced to stop accepting deposits in renminbi, the Chinese currency whose singular unit is the yuan, the New York Times reported.
"For reasons we all know, BTC China has had to cease renminbi-account charging functions," the exchange said in the announcement, which was made on its verified account on Weibo, China's microblogging platform. It said that it would continue operating and that deposits denominated in bitcoins as well as renminbi withdrawals would be unaffected.
Another move against bitcoins came less than two weeks ago, just after the currency reached its high of more than $1,000, when the central bank, along with four other government agencies, banned Chinese financial institutions from dealing in bitcoins.
By Wednesday evening, mere hours after BTC China's announcement, bitcoin's value on the exchange tumbled to 2,300 yuan, nearly 40 percent below its trading value the evening before, and less than half of its peak price of 7,395 yuan on Dec. 1.
The central bank has also reportedly met with more than 10 of the nation's biggest third-party payment processing companies, including Alibaba's Alipay service, on Monday, and ordered them to stop all transactions involving digital currencies, Chinese newspapers reported.
China's enthusiasm for bitcoins was the driver for the virtual currency's recent glory in the first place, and it sent prices upward more than tenfold in the fall. The announcement from the central bank had already brought down bitcoin's value since early December, and this latest move to block the purchase and use of the currency could be very bad news for investors.
To make the matters worse for the digital currency, the website and Weibo account of the central bank came under attack shortly after BTC China's announcement, according to George Chen, the financial editor at the South China Morning Post and a popular Twitter personality. While the bank told media that it was fixing its website, the media was quick to blame "foreign Bitcoin investors" for the central bank's site blackout.
Another Chinese bitcoin exchange, OKCoin, issued a similar statement on its website that announced it would no longer work with third-party payment service providers, the Wall Street Journal reported.
Just yesterday, the Winklevoss brothers, one-time Facebook claimants and now prominent bitcoin investors, speculated that one bitcoin could be worth $40,000, according to the Economic Collapse News. That day won't be coming soon, it seems, if China has its way.
© Copyright IBTimes 2023. All rights reserved.