Bizarre 'Chlorine Gas' Mist Swept In From Sea Leaves 133 Treated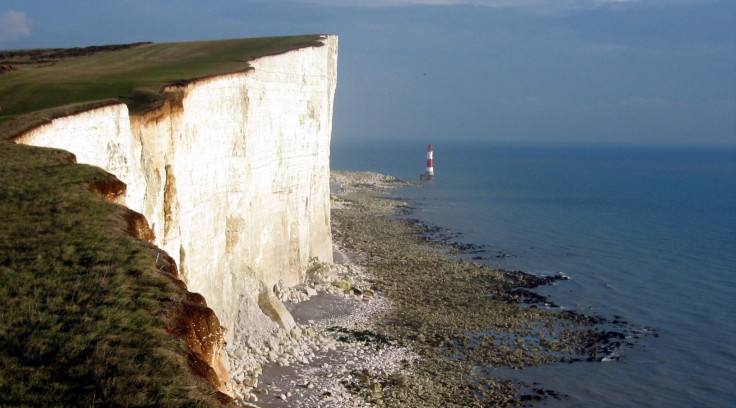 An East Sussex beach destination was evacuated Sunday afternoon after a hazy cloud of gas left over 100 people with tears in their eyes, vomiting and sore throats. The gas dissipated by Monday morning, with officials saying it was unlikely the haze came from France.
Eastbourne District General Hospital reported 133 cases of exposure to the gaseous substance that hit Beachy Head Sunday afternoon. According to police, the gas seemed to be "an unknown haze coming in from the sea." First responders in hazmat suits arrived at the scene to help people evacuate. Police told people to avoid the beach and stay indoors.
Emergency services were contacted, which led to alerting the UK Coastguard, Sussex Police, South Eastern Ambulance Service and East Sussex Fire and Rescue Service.
"Initially, patients were dealt with as a precaution with a full decontamination treatment, but it became clear that this was not necessary, following clinical advice," a spokesman for Eastbourne General District Hospital said, according to BBC.
An official said that previously "stuff has come across from industrial units in France." However, officials on Monday said wind patterns could prove the gas had not come from France. The appearance of the cloud of gas was treated as a "chemical incident." Scientists said a possible source of the gas was from shipping in the English Channel or from another part of the English coast, reported The Telegraph.
"Neither the gas nor its source have been established, but agencies are continuing to investigate and have not ruled out either onshore or offshore locations, although it does appear that it did sweep in from the sea driven by onshore breezes," the Sussex Police said. "However, weather models suggest that an onshore source in northern France is very unlikely."
People on the beach described the gas as smelling like "burnt plastic" and chlorine. Kyle Crickmore, who was at the beach with his family, spoke to BBC about the incident.
"Looking out towards the water, there was just this crazy foggy haze rolling in off the sea out of nowhere," Crickmore said. "It was definitely out of the ordinary considering it was a nice clear sunny day 10 minutes beforehand. It was stupidly busy and it was a boiling hot day. It emptied in about 10 minutes which was quite staggering considering the amount of people who were there."
The Royal National Lifeboat Institution (RNLI) sent out all-weather lifeboats after the Coast Guard feared people would be trapped on the beach. The RNLI said "gaseous fumes" possibly afflicted people with the symptoms that required medical care.
"We need to find out the cause, where did this come from and to make sure that steps are taken so that it does not happen again," Eastbourne councillor Kathy Ballard said.
© Copyright IBTimes 2023. All rights reserved.