Black Friday 2015: Amid Islamic State Terror Threat, What Security Should Shoppers Expect At Malls After Paris Attacks?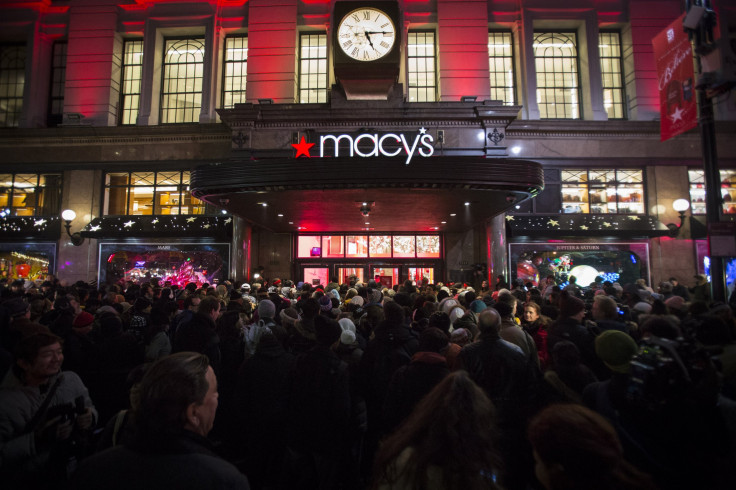 Shoppers planning to head out for Black Friday this year could see a high security presence at United States shopping malls, and not just because of shoplifters and customers fighting over deals. Ahead of one of the biggest shopping days of the year, increased attention is being directed at security after recent terror attacks in Paris that left 130 dead and many more wounded.
Fear over security has mounted since the Nov. 13 Paris attacks -- for which the Islamic State group claimed responsibility -- with the Department of State issuing a three-month global travel alert Monday, the Hill reported. Since the 9/11 terrorist attacks, malls have steadily increased their security measures, which have included an increase in uniformed and non-uniformed police officers and more communication with the Department of Homeland Security. With the Paris attacks still making headlines, the largest U.S. shopping center, the Mall of America, has announced it will commit to increased security this holiday season.
"In light of recent events and the approaching holiday season, we have implemented extra security precautions. Some may be noticeable to guests and tenants -- such as a more visible police and security presence -- and others won't be," the Bloomington, Minnesota, mall said in a statement. "We work closely with our law enforcement partners to monitor critical information every day, and we adjust and enhance our security practices as needed."
Malls will most likely beef up security for Black Friday more than they have in recent years to attract customers and make them feel safe in light of the Paris attacks, said Jeff Moulton, executive director of Louisiana State University's Stephenson National Center for Security Research and Training, which provides counterterrorism training.
The Islamic State group, also known as ISIS, last week released videos threatening attacks on New York City and Washington, D.C., the Hill reported. U.S. leaders have since said there isn't any credible evidence of plots to attack the cities. Still, they have said Americans should exercise caution throughout the holidays, the Wall Street Journal reported.
President Barack Obama said Tuesday that while people are worried something similar to Paris could happen in the U.S., citizens shouldn't completely change the way they live. "Even as we are vigilant we cannot and will not succumb to fear ... We cannot give them the victory of changing how we go about our lives," Obama said during a press conference at the White House.
Security measures not visible to the naked eye have become the norm since 9/11, Moulton said, including non-uniformed police monitoring malls, which he said may be common this holiday season. Malls operated by Simon Property Group, which has 208 retail properties in the U.S. alone, employ traditional security forces and continuous patrols of its sites. But those malls also incorporate an array of behind-the-scenes security measures that aren't disclosed to the public so as to not compromise them, Les Morris, public relations director for Simon, said in an email.
"Each center has a detailed security plan in place for the holidays, which we will continually evaluate and modify as needed," Morris said. "Our shoppers are also encouraged to follow Homeland Security's recommendation of 'See Something, Say Something' and other general safety tips when in public."
Simon mall security also regularly communicates with the Department of Homeland Security and participates in the FBI's Domestic Security Alliance Council, an intelligence-sharing initiative between the FBI, Homeland Security and private businesses, Morris said.
Communication between malls and the Department of Homeland Security has been one of the major changes to how malls commit to security in a post-9/11 world, said Jesse Tron, spokesman for the International Council of Shopping Centers, a trade association. What specifically they communicate about is mostly kept secret, but Tron said the conversations relate to security.
"What we've seen from consumers is that they want a safe, comfortable environment in which to shop, but they don't want to be impeded in their daily business," Tron said.
Security increases for Black Friday will vary by mall, but all malls and mall security agencies have been having the conversation about how to protect themselves for years, Tron said.
"It's not a knee-jerk reaction, because they've been planning for this all the time," Tron said. "[Malls are] constantly looking to evolve and update and figure out how to secure the shopping center."
© Copyright IBTimes 2023. All rights reserved.