Black Smoke Means No Pope; Cardinals To Return Wednesday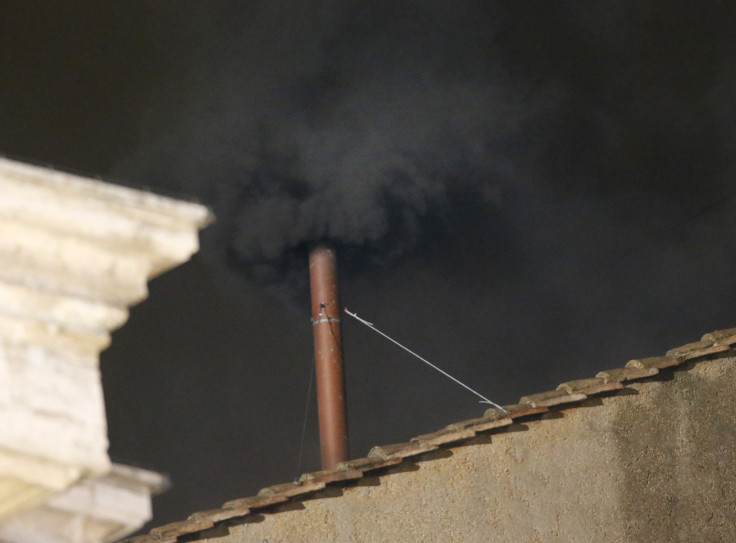 Black smoke has risen from the chimney of the Sistine Chapel in Vatican City, indicating that the college of cardinals voted and failed to elect a new pope.
On the first day of the papal conclave, a candidate would have to have the support of a two-thirds majority of the gathered 115 Cardinals.
They will gather again on Wednesday to vote.
David Willey, BBC correspondent in Rome, noted that the "buzz" in Rome suugegsts anew Pope will be elected by Friday, since cardinals do not want to endure a prolonged conclave.
"The Italians, although still numerically superior to the rest, have less clout in the electoral college after two successive non-Italian papacies, won first by a Pole and then a German," Willey wrote. "An American pope seems increasingly unlikely, despite a strong American showing during the pre-conclave meetings. We shall have to wait a bit for the first African pope in modern times. The result will surely be a surprise. But change at the top may take some time to filter down to the faithful."
© Copyright IBTimes 2023. All rights reserved.