Black Teens Have More Smartphone Access, Social Media Use Than Hispanics, Whites: Study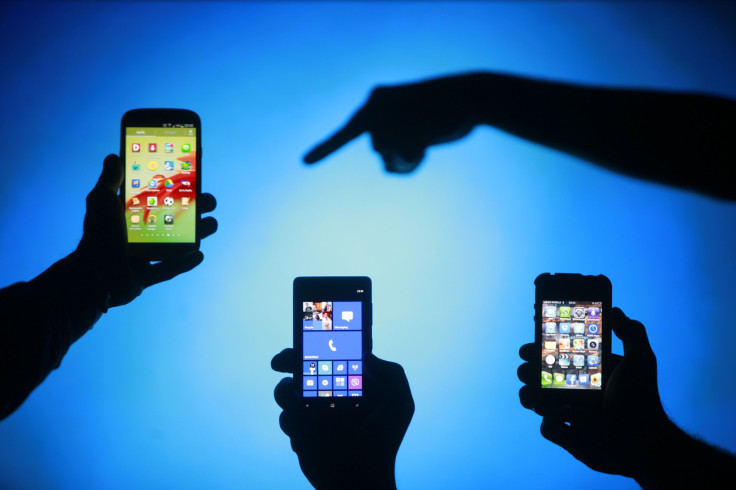 If an African-American teenager is accessing the Internet right now, he or she is most likely doing so on a smartphone, according to a survey of teens and their use of smartphones and social media apps. Black and Hispanic youth reported more frequent Internet use than white teens, according to a Pew Research Center study released Thursday.
Among black teens, 34 percent said they were going online "almost constantly." About 32 percent of Hispanic youth said the same, while just 19 percent of white teens accessed the Internet that often. The study also found that 85 percent of African-American teens owned or had access to a smartphone. Among Hispanics and whites, 71 percent owned or had access to a smartphone.
"American teens, especially African-American youth, have embraced smartphones and the 24/7 access to people and information that they offer," said Amanda Lenhart, an associate research director at Pew and the lead author on the report, "Teens, Social Media & Technology Overview 2015."
Overall, 73 percent of American teens owned, or had access to, a smartphone. About 30 percent of teenagers had a basic cell phone, according to the study. Pew's survey of more than 1,000 U.S. teens, ages 13 to 17, found that a whopping 92 percent of them report going online daily.
As for social media use, the study found that Facebook remained the dominant social media platform among American teens (71 percent). The smartphone apps Instagram and Snapchat were the second and third most popular, especially among teen girls, according to Pew. Twitter and Google Plus were each used by a third of U.S. teens; whitle Vine and Tumblr were the least used.
Lenhart said socio-economics also played a role in social media use among teens. "Lower-income teens [are] using Facebook more often, while wealthier teens -- while still using Facebook -- are more likely than less wealthy teens to report that they use Snapchat or Twitter most often," she said.
© Copyright IBTimes 2022. All rights reserved.
FOLLOW MORE IBT NEWS ON THE BELOW CHANNELS