Black, White Wealth Gap: Income Disparity In US Has Worsened, New Economic Study Finds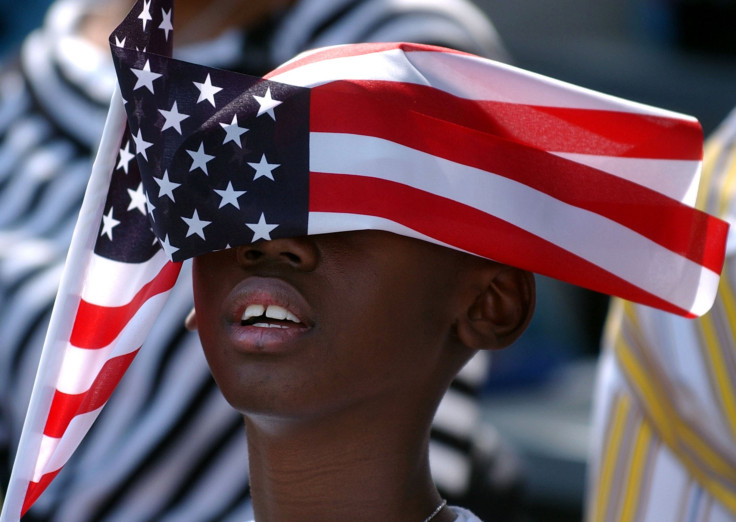 As the U.S. economy has improved following the worst economic downturn since the Great Depression, the outlook on wealth and earning potential for blacks and Latinos got worse, according to a new economic analysis. The Urban Institute, a Washington-based nonprofit economic policy think-tank, on Wednesday released new data that shows families in the top percentile of income earners have seen a whopping 70 percent increase in income over 50 years, while the income of families at the bottom stayed roughly the same. Blacks and Hispanics were most likely to be in the lower-middle and lower income categories.
The Institute's analysis includes several charts that paint the picture of the disparity. White families on average had seven times the wealth of African-American families and six times the wealth of Hispanic families in 2013, the analysis shows. The racial wealth gap grows sharply with age and the differences in earnings add up over time, putting wealth-building measures like homeownership and a comfortable retirement in jeopardy for families in the middle and lower economic classes. "The American Dream remains out of reach for many African-American and Hispanic families," said Signe-Mary McKernan, a senior fellow and economist at the Urban Institute. "They are not catching up in terms of their wealth."
The trend has had a startlingly adverse effect on retirement savings for families of color, McKernan said. In 2013, white families had over $100,000 more in accumulated retirement savings than African-American and Hispanic families. "Those savings are vital when emergencies hit, when you want to help your children with a down payment on the home, or your grandchildren with college tuition," McKernan said. "These are stepping stone that can provide a path to the middle class" for the next generation.
Despite the grim picture, there are some solutions people in minority communities and the government can do to increase wealth. Among several recommendations, the Urban Institute suggests limiting the mortgage interest tax deduction, an incentive that disproportionately benefits high-income families. Instead, the Institute suggested using the higher tax revenues as a credit for first-time homebuyers. The Institute also said automatic savings plans for retirement and a measure to lower student loan borrowing, which is higher in the black and Latino communities, can also slow the growing disparity.
© Copyright IBTimes 2023. All rights reserved.
FOLLOW MORE IBT NEWS ON THE BELOW CHANNELS