BlackBerry Ltd. Unveils BBM-Powered Health Tracker At CES 2015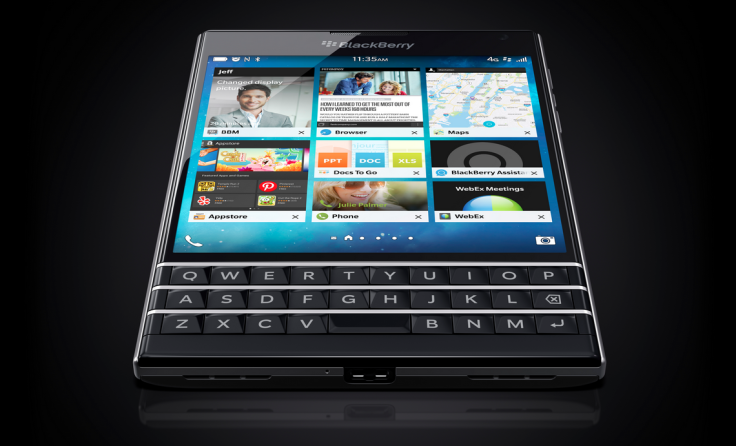 At the Consumer Electronics Show in Las Vegas, BlackBerry Ltd. showed off a device that helps doctors monitor patient health. Called the HBOX, the gadget helps analyze a patient's DNA, identifying ailments like cancer and heart disease.
Made by health care firm NantHealth, the HBOX uses BlackBerry's services because they are secure enough to comply with health care data laws. As portable as the Tricorder in "Star Trek," the device transmits information about a patient to doctors and hospitals.
"Imagine us having an ability like Google Maps, but to browse every single human patient's genome, find the abnormal letter in real-time, and tell the doctor what treatment is to be given," NantHealth CEO Dr. Patrick Soon-Shiong told PCMag.
Patients would have their blood drawn and their DNA genome sequenced. NantHealth's supercomputers would then analyze the patient's genes, sending a message directly to their doctor's BlackBerry telling them how to treat the disease.
"We're about to launch 100,000 patients with pre-hypertension or hypertension ... we'll actually capture their weight, blood pressure, heart-rate and medication in real time," Soon-Shiong told the magazine.
The HBOX will use its BlackBerry Messenger (BBM) service to allow patients and doctors to track an illness. A patient could get BBMs alerting them to take their medicine while doctors could get messages that track how a treatment is working after the patient leaves their office.
NantHealth uses BlackBerry's QNX software on its devices. In December, the two unveiled a service that allows doctors to view patients' genetic data on the Canadian manufacturer's Passport smartphones.
© Copyright IBTimes 2023. All rights reserved.