Blacklisted Oil Tanker Returns To Libya's Zawiya Port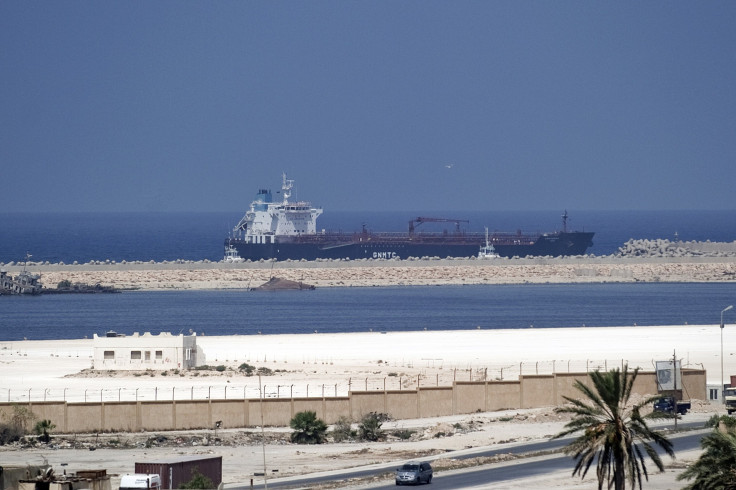 A tanker that Libya's rival eastern government had been using to try to export oil in defiance of the Western-backed administration in Tripoli returned to the country Saturday after it was blacklisted by the United Nations, the state oil company said.
The eastern government's parallel oil company had hoped to sell the cargo of 650,000 barrels, but the United Nations measure required states to ban it from entering any port.
Two competing governments, one in Tripoli and one in the east, backed by armed factions have struggled for control of the North African OPEC state since 2014. The eastern administration has set up its own National Oil Corp. in parallel to the Tripoli-based NOC.
A U.N.-backed unity government, designed to replace the rival administrations, arrived in Tripoli last month and is attempting to assert authority over the whole country.
Western powers fear any attempt by the eastern NOC to export crude independently would undermine the Tripoli government and further fracture the country along regional lines.
"This episode is a clear warning to all ship owners and trading companies that oil exports from Libya by any other entity than the National Oil Corp. of Libya are illegal and will be stopped," the NOC Chairman Mustafa Sanalla said in a statement.
"The Libyan individuals behind this attempt risked splitting the country by their reckless actions."
The Distya Ameya tanker left Marsa el-Hariga port late Monday and was blacklisted Wednesday and then headed to Zawiya port in western Libya.
Sanalla said the tanker would unload in the next few days. A source from Zawiya said bad weather was preventing the vessel from discharging its crude for the moment.
The eastern NOC claims legitimacy from the government and Parliament based in eastern Libya, which received international recognition after armed opponents took control of Tripoli in 2014 and installed rival institutions there.
The new U.N.-backed unity government, which is an attempt to end the conflict, faces resistance from hard-liners in both factions, whose rivalries steadily emerged following the 2011 uprising against Moammar Gadhafi.
A U.N. Security Council resolution last month said the new unity government had the "primary responsibility" for preventing illicit oil sales, urging it to communicate any such attempts to the U.N. committee overseeing Libya-related sanctions.
© Copyright Thomson Reuters 2023. All rights reserved.