Libya's Rebel Government's First Crude Oil Shipment Runs Into Trouble In Malta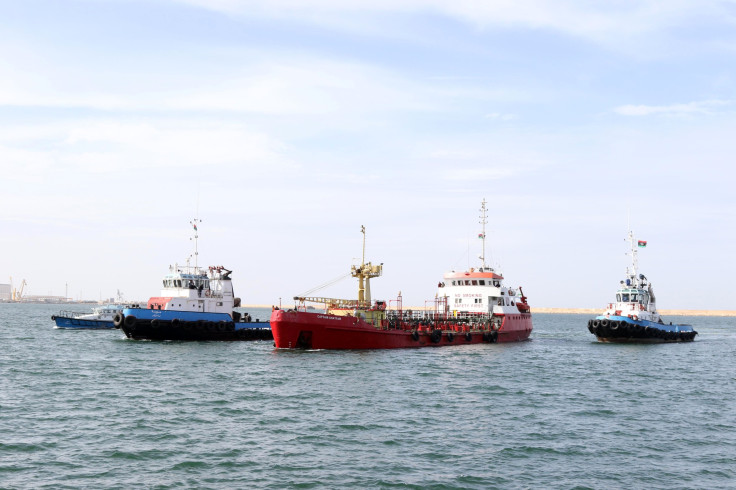 Following a complaint by Libya's unity government, the United Nations is considering sanctions on a tanker carrying 650,000 barrels of Libyan crude oil shipped by a rival government in eastern Libya, which has set up its own National Oil Corporation. The original NOC, based in Tripoli, is the sole internationally recognized seller of Libyan crude oil.
The Indian-flagged vessel, Distya Ameya, left the port at Hariga in northeast Libya late on Monday and was headed for Malta, according to Mohamed al-Manfi, a spokesman for the eastern NOC, making it the first attempt by the eastern administration to sell its own crude oil. In response, the U.N.-backed unity government in Tripoli complained to the U.N. Security Council and asked for the tanker to be blacklisted.
"We have put a notice to the international community, trading bodies and United Nations about this issue and we are waiting for them to use their authority to stop this shipment," a spokesman for the Tripoli NOC said.
On Tuesday, Malta refused entry to the tanker, forcing the vessel to drop anchor in international waters, and according to publicly available shipping data, that is where it was even on Wednesday.
The crude oil cargo on board Distya Ameya was sold to a buyer in the United Arab Emirates, DSA Consultancy FZC, according to Nagi Elmagrabi, who heads the eastern NOC, which he said was "fully committed to all contracts and agreements signed by past and future legal governments."
The United States expressed concern about the shipment.
"All purchases of Libyan oil must continue to be through the Tripoli-based National Oil Corporation, to maintain the stability and credibility of Libya's oil in international oil markets," John Kirby, spokesman for the U.S. State Department, said Wednesday.
An unidentified U.N. diplomat told Reuters that a sanctions committee had sought clarifications from the governments of India and the UAE.
The U.N. Security Council had authorized in 2014 boarding of ships suspected to be carrying crude oil from rebel-held parts of Libya. The U.S. special forces had boarded an oil tanker off Cyprus in March 2014 and forced it to return to Libya to a port under control of Tripoli.
The Libyan state fell into chaos after the ouster and death of Moammar Gadhafi in 2011, after which rival militias staked claim to govern the country, splitting it into two. Last month, a U.N.-backed unity government arrived in Tripoli but it has not been accepted by the rival government that controls the eastern parts of the North African country.
The Tripoli NOC and its chairman, Mustafa Sanalla, say they are independent of both the eastern government, as well as the unity government in Tripoli.
© Copyright IBTimes 2023. All rights reserved.