Blackwater Inquiry Halted In 2007 After Threat To Kill Government's Chief Investigator: Report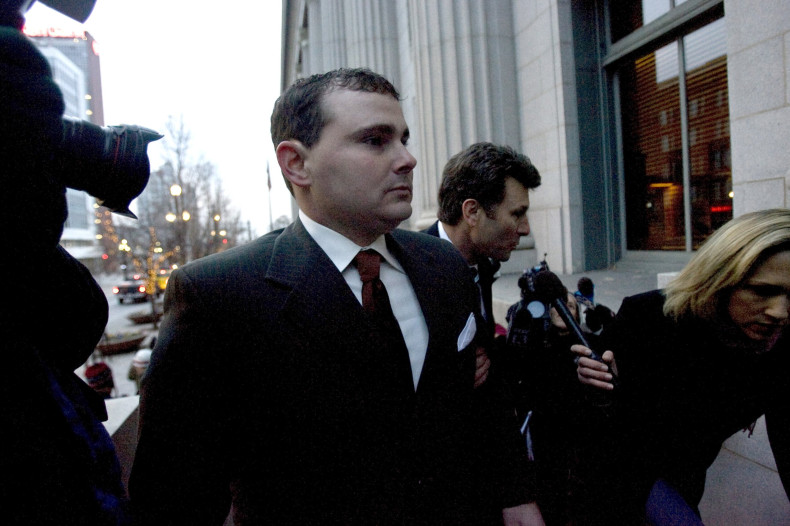 A 2007 inquiry into the operations of Blackwater, a private security contractor, in Iraq was halted after the company's top manager in the country threatened to kill the government's chief investigator, only weeks before Blackwater guards killed 17 civilians and injured 20 others in Baghdad's Nisour Square in September 2007, The New York Times reported Sunday.
According to the Times, which cited previously undisclosed State Department documents, American embassy officials in Baghdad sided with Blackwater, which had been hired to protect U.S. State Department officials in Iraq, and instead blamed the government's investigators of disrupting the embassy's relationship with the security contractor, and asked the investigators to leave the country. Four former Blackwater guards are currently on trial in Washington for the Sept. 16, 2007 shootings in Baghdad.
Blackwater's top official in Iraq reportedly made a threat stating "that he could kill" the government's chief investigator and "no one could or would do anything about it as we were in Iraq," the Times reported, citing State Department reports.
Jean C. Richter, one of the investigators, reportedly wrote in an Aug. 31, 2007 memo to State Department officials, documenting misconduct by Blackwater employees: "The management structures in place to manage and monitor our contracts in Iraq have become subservient to the contractors themselves.
"Blackwater contractors saw themselves as above the law," he wrote, adding that "the contractors, instead of Department officials, are in command and in control."
The investigators also warned the American embassy that Blackwater had created "an environment full of liability and negligence," the Times reported.
State Department documents reportedly reveal that embassy officials were warned about problems surrounding Blackwater's conduct in Iraq before the Nisour Square shooting, which outraged Iraqis and strained relations between Iraq and Washington.
In 2009, a U.S. federal court reportedly dismissed all charges against five Blackwater guards, while a sixth guard admitted killing at least one Iraqi. The case against the guards was later revived in 2011 after a three-judge panel of the Court of Appeals for the District of Columbia Circuit found "systemic" errors in the 2009 decision to dismiss charges against the former Blackwater guards. The ruling applied to four of the guards while the government had withdrawn charges against the fifth.
"The Blackwater-State Department relationship gave new meaning to the word 'dysfunctional,'" Peter Singer, a strategist at the New America Foundation, a public policy institute, said, according to the Times. "It involved everything from catastrophic failures of supervision to shortchanging broader national security goals at the expense of short-term desires."