Blake Griffin Trade Rumors: Heat, Thunder, Celtics Have Best Odds
Blake Griffin has probably played his last game for the Detroit Pistons. That doesn't necessarily mean he's going to be traded by the upcoming deadline.
Griffin and Pistons have agreed that the six-time All-Star won't suit up as the organization seeks to deal him by March 25, ESPN reported. The combination of Griffin's contract and his injury history will make it difficult for the Pistons to find a trade partner.
The Oklahoma City Thunder are the betting favorites to land Griffin if a trade goes through. Oklahoma City has +325 odds to trade for Griffin, according to BetOnline, putting the Thunder just ahead of the Miami Heat at +350. The Boston Celtics are considered to be the third-most likely suitors with +500 odds.
Griffin grew up in Oklahoma and was a college basketball star in his home state. Much like the Pistons, the Thunder are rebuilding for the future and have little use for Griffin on the roster.
The Heat have struggled in their quest to repeat as Eastern Conference champions. Veteran forward Andre Iguodala and his $15 million salary might have to be included in a trade to make any deal work.
Griffin is being paid $36.6 million this season and he has a player option for $39 million in the 2021-22 season. The 31-year-old hasn't performed at an All-Star level in recent years, and his salary makes it difficult for any team to make a trade work under the salary-cap restrictions.
The Pistons and Griffin could discuss a buyout if Detroit is unable to trade Griffin. The 2021 NBA trade deadline is usually in February but was moved to a later date.
Griffin is averaging a career-low 12.3 points in 20 games this season. He was limited to 18 games in the 2019-20 season, during which he only averaged 15.5 points and 4.7 rebounds per game. Griffin is shooting worse than 36% from the field over the last two years.
Griffin has career averages of 21.4 points, 8.7 rebounds and 4.4 assists per game.
With an 8-19 record, the Pistons are at the bottom of the East standings.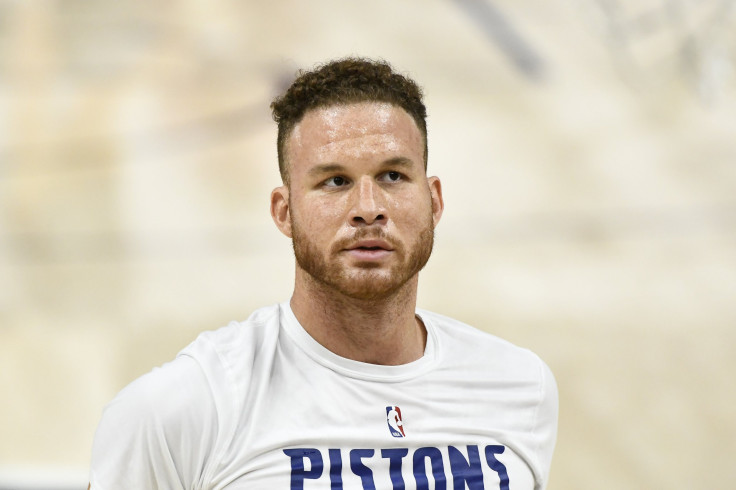 © Copyright IBTimes 2023. All rights reserved.