Boehner Plans To Sue Obama For Executive Actions: Report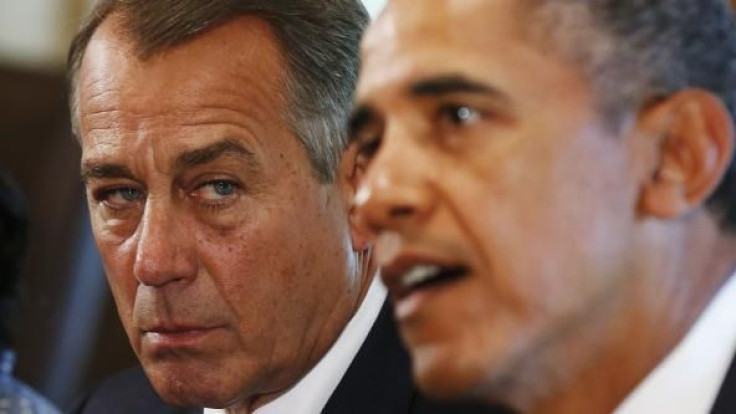 Speaker John Boehner reportedly told the House Republicans he will decide in the upcoming days if he will file a suit against the president for his executive actions, Roll Call's Daniel Newhause revealed. The report said he has been "consulting with legal scholars" before his next move.
According to Business Insider, Boehner's office confirmed the Roll Call story, but would not comment about any specific executive actions that would or could be taken.
Obama has issued executive orders on everything from raising the minimum wage to negotiating for Bowe Bergdahl's release to the recent revision of the Environmental Protection Agency rules on carbon emissions.
"The president has a clear record of ignoring the American people's elected representatives and exceeding his constitutional authority, which has dangerous implications for both our system of government and our economy," Boehner spokesman Michael Steel said in a statement in March after the House passed a bill to expedite possible lawsuits against the president.
Follow me on Twitter @mariamzzarella
© Copyright IBTimes 2023. All rights reserved.