Boeing Starliner Crew Capsule Declared Ready For First Flight On Dec. 20
KEY POINTS
NASA and Boeing conducted a Flight Readiness Review of the Starliner crew capsule
The Starliner is officially declared ready for the Dec. 20 launch
The first flight will not carry crewmembers, but only a mannequin named Rosie
NASA's partnerships with Boeing and SpaceX aim to bring astronauts from American soil to the ISS for the first time in many years
On Dec. 12, NASA and Boeing conducted a Flight Readiness Review (FRR) for Boeing 's Starliner crew capsule. For the FRR, mission managers from both NASA and Boeing presented in-depth assessments of the Starliner's readiness for its first uncrewed Orbital Flight Test mission scheduled for Dec. 20 and concluded that Starliner is, indeed, ready.
The FRR included assessments of the Starliner's mission operations, systems, and support functions, as well as the space station program's readiness to support the mission.
During the press teleconference after the review, NASA manager for International Space Program, Kirk Shireman, described the FRR as a "very good review," while Boeing's Program Manager for the Commercial Crew Program, John Mulholland, noted that the approval to proceed with the scheduled launch was unanimous.
Starliner's First Mission
Should the Starliner's first mission push through on Dec. 20, the crew capsule will not yet carry crew members, but will only bring a mannequin named "Rosie the Rocketeer" to the International Space Station (ISS).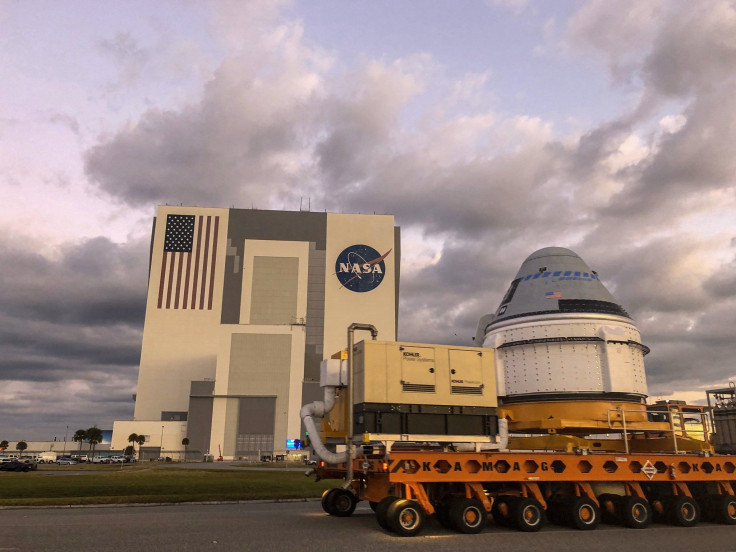 Rosie is so named after "Rosie the Riveter," the icon for working women since World War II, and it will be fitted with sensors that will measure the G-Forces that future human crew members may experience.
The second test flight expected some time next year will carry three astronauts for a ride to the ISS.
Boeing CST-100
Boeing's Crew Space Transportation (CST)-100 spacecraft was developed in partnership with NASA's Commercial Crew Program. It was designed to carry either seven human crew members or a mix of crew and cargo for missions in low-Earth orbit and features wireless internet and tablet technology.
According to Boeing, the Starliner has an innovative, weldless structure, and can be reused up to 10 times.
Crew members who will ride aboard the CST-100 will wear the lightweight "Boeing Blue" spacesuit that will be customized for every crew member for maximum comfort, protection, and capability.
Apart from Boeing, NASA is also working with SpaceX to bring astronauts from the U.S. to the ISS for the first time in nine years. The last time that astronauts came directly from American soil to the ISS was in 2011. Since then, American astronauts have been going to the ISS aboard a Russian Soyuz vehicle.
© Copyright IBTimes 2023. All rights reserved.