BOJ's Deputy Governor Warns Against Watering Down Inflation Target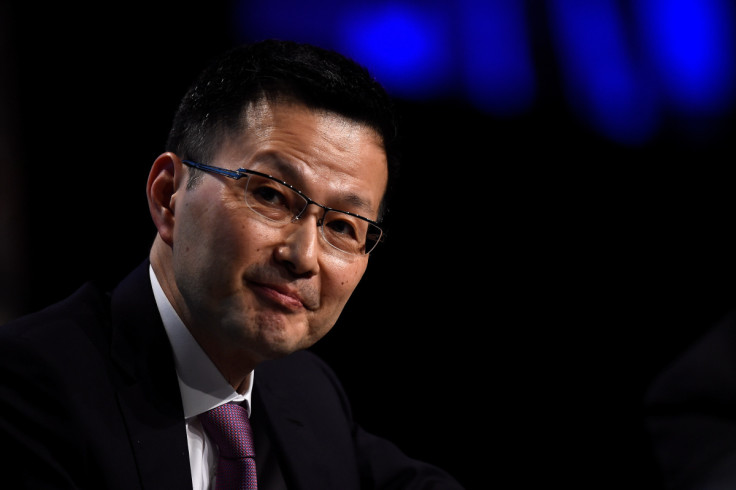 Bank of Japan (BOJ) Deputy Governor Masazumi Wakatabe on Thursday warned against watering down the bank's 2% inflation target, saying that doing so would undermine the effects of its ultra-loose monetary policy.
The remark came in the wake of a proposal by a panel of academic and business executives to make the inflation target a long-term goal, rather than one that must be met quickly, so that the BOJ can more flexibly raise interest rates.
Wakatabe, a vocal proponent of aggressive monetary easing, said watering down the inflation target risked making the objective of the BOJ's monetary policy too vague.
"It could undermine the transparency of monetary policy and its effectiveness," he said in a speech. "This applies to dealing with not only deflation but also inflation."
Wakatabe also said there was "absolutely no change" in the central bank's commitment to maintain ultra-loose policy.
With inflation exceeding its 2% target, markets are rife with speculation the BOJ will start raising interest rates when dovish incumbent Governor Haruhiko Kuroda's term ends in April.
Critics of the BOJ's ultra-loose policy warn of the rising cost of prolonged easing, such as market distortions caused by the bank's relentless defence of its yield cap.
Wakatabe, whose term as deputy governor will end in March, said an increasing number of companies were raising prices and becoming more keen to lift wages.
But there was uncertainty on whether such changes in the price outlook would be sustained and help Japan achieve the inflation target in a sustainable manner, he said.
"Since current changes in prices were driven largely by rising import prices, it's necessary to carefully examine whether these changes will be maintained even after cost-push pressures have diminished," he said.
The outcome of annual wage negotiations between businesses and unions would be crucial, Wakatabe said, stressing the importance of achieving solid wage increases for Japan to see inflation sustainably meet the BOJ's price target.
"The BOJ will continue to conduct monetary policy with the aim of achieving its 2% inflation target, accompanied by wage increases," Wakatabe said.
Japan's core consumer prices in December were 4.0% higher than a year earlier, rising at twice the rate of the BOJ's inflation target and keeping alive market expectations that the central bank would soon phase out stimulus.
Wakatabe, however, said it would still take more time for inflation to hit 2% in a stable manner. Falling global commodity prices are already pushing down import costs.
The BOJ made a surprise tweak to its yield control policy in December to iron out market distortions caused by its heavy bond buying, a move market players saw as a prelude to a near-term interest rate hike.
Wakatabe countered the view, saying that December's decision had been aimed at making the yield control policy more sustainable.
"There is absolutely no change to our commitment to continue with monetary easing," he said.
© Copyright Thomson Reuters 2023. All rights reserved.