Boko Haram Abduction: President Goodluck Jonathan Accepts US Help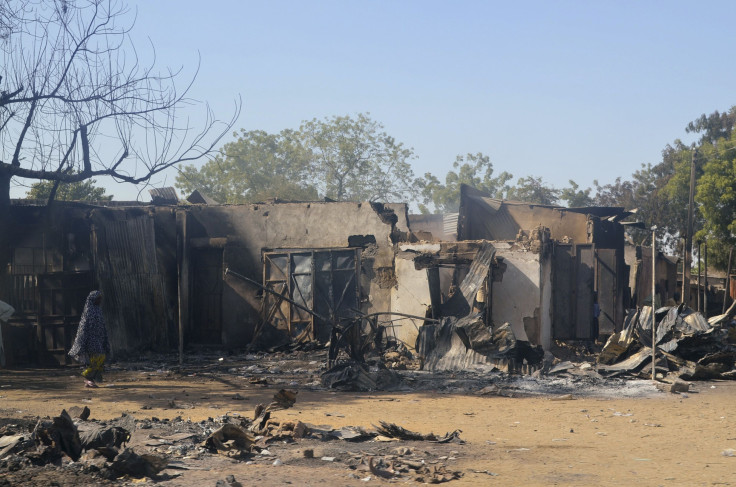 Nigerian President Goodluck Jonathan has accepted U.S. President Barack Obama's offer to send American intelligence to Nigeria to help locate more than 200 girls abducted by Nigerian Islamist militant group Boko Haram.
U.S. Secretary of State John Kerry told Jonathan in a telephone conversation that the U.S. is willing to deploy security personnel and assets to take part in the search and rescue operation.
Kerry added the U.S. is fully committed to giving Nigeria the necessary support to bring Boko Haram's reign of terror in the north to an end. The U.S. offer came as the militants were reported to have killed hundreds of people in fresh attacks in Borno state.
Jonathan welcomed the assistance offered by the U.S. He added that Nigeria's security agencies were already working at full capacity to find and rescue the abducted girls.
The news of foreign aid comes as protests were held in the capital, Abuja, where hundreds of civilians, including the parents of the abducted girls, denounced the government for not doing enough to save the victims. Boko Haram, which opposes the westernization of Nigeria and tries to impose sharia law in the country, kidnapped nearly 300 girls on 14 April. About 50 of them managed to escape, but some 220 are still missing.
The girls, who were abducted while in school, are being allegedly sold as brides to militiamen and smuggled to neighboring Chad and Cameroon. Boko Haram leader Abubakar Shekau released a video in which he said the girls would be sold in the market place as willed by Allah. "I abducted your girls. I will sell them in the market, by Allah ... Allah has instructed me to sell them. They are his property and I will carry out his instructions". Shortly after the release of the video, the militants are believed to have abducted eight more girls in Warabe, northern Nigeria.
By Ludovica Iaccino, International Business Times UK
© Copyright IBTimes 2023. All rights reserved.