Boko Haram Attacks Again: Thousands Feared Dead After Nigerian Towns Torched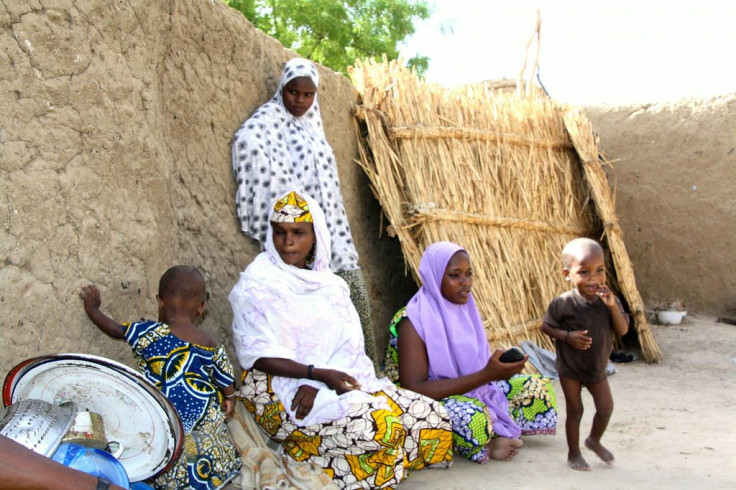 UPDATE 11:37 a.m. EDT:
Some 7,300 Nigerians have fled to Chad after terrorist group Boko Haram scorched more than a dozen towns and villages in northern Nigeria last week, according to a report by the United Nations High Commissioner for Refugees, or Unhcr. The body count from the attacks may be more than 2,000, officials have told BBC News.
Those who survived the attacks in Borno state were forced into western Chad by the thousands. The Jan. 3 attack in Baga town alone prompted 3,400 Nigerians to move into Chad, which has requested international aid. Most of the refugees are staying in villages about 280 miles northwest of Chad's capital city of N'Djamena, according to the Unhcr report published Friday.
"The Chadian Government has sent a mission and a medical team to the areas and is providing food assistance and other basic supplies," a Unhcr representative said. "We're already providing plastic sheets, jerry cans, mats, blankets and kitchen tools. Other humanitarian organizations are distributing aid too."
The Unhcr is currently assessing the area's security and coordinating aid delivery. Other humanitarian agencies are also in the area assessing needs, including the U.N.'s Coordination of Humanitarian Affairs, Children's Fund and World Food Program bodies, as well as its World Health Organization.
Thousands of Nigerians have also found refuge in neighboring Niger, but remain close to the border, hoping to return home when the violence lessens. A report last month by Unhcr revealed at least 90,000 people, including Niger nationals previously living in Nigeria, have fled to Niger's Diffa region since May 2013. Some of the estimated 200,000 Nigerian refugees living in neighbouring countries are also in Cameroon, according to the latest figures of the U.N. Office for the Coordination of Humanitarian Affairs.
Original story:
The Nigerians who escaped the latest Boko Haram rampage spoke of corpses littered in the streets and the stench of rotting flesh. "I saw bodies in the street. Children and women, some were crying for help," Mohamed Bukar told Reuters Wednesday, after fleeing the northeast Nigerian town of Baga along the shores of Lake Chad in Borno state. Borno is one of the worst-affected Nigerian states by the Boko Haram insurgency, BBC News reported.
The Islamist militant group razed Baga town Wednesday, after an attack on a nearby military base Jan. 3. Residents who fled Baga told Musa Alhaji Bukar, a senior government official in the area, that the town -- which previously had a population of about 10,000 people -- is now "virtually nonexistent" and bodies clutter the streets, BBC News reported. "It has been burnt down," Bukar told the BBC Hausa service.
After setting the town ablaze, Boka Haram militants began raiding nearby areas and now control Baga and 16 towns in Nigeria's Borno state, Bukar told BBC News, indicating he feared some 2,000 were killed in the attacks. Nigerian lawmaker Maina Maaji Lawan told the news agency the radical Islamist sect controls 70 percent of Borno state.
Borno state Sen. Ahmed Zanna told NBC News more than 2,000 people are unaccounted for after the raids. "These towns are just gone, burned down," Zanna told the news outlet in a telephone interview Thursday. "The whole area is covered in bodies." Zanna, who was elected in 2011, said the attack was "one of the worst" he's ever seen.
Nigeria's President Goodluck Jonathan, who is seeking re-election next month, has pledged to defeat Boko Haram. But government soldiers abandoned the military base in Baga Jan. 3 and Nigerian forces have long failed to curb the violence, according to a report by Human Rights Watch.
Boko Haram, swearing loyalty to the Islamic State group in Iraq and Syria, has waged its Nigerian insurgency since 2009 and wants to establish a state in the northeast based on strict Islamic law. The carnage has reached levels unmatched in Nigerian post-civil war history. More than 11,000 people died at the hands of Boko Haram militants from 2009 to 2014, which accounts for more than one-half of fatalities from social violence in Nigeria, according to the Nigeria Social Violence Project.
© Copyright IBTimes 2023. All rights reserved.