Boko Haram Attacks Kill Hundreds In Multiple Villages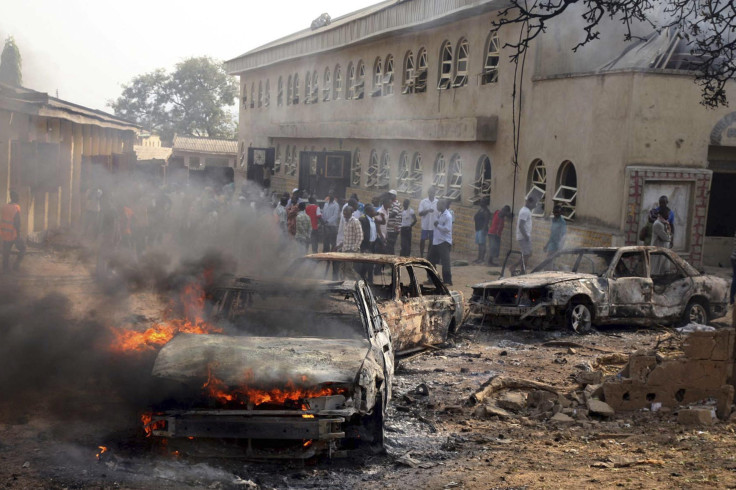 At least 200 residents in three communities in northeastern Nigeria have been killed in separate Boko Haram raids. The military was warned that the attacks were imminent but failed to intervene, witnesses said Thursday, according to reports.
Attacks were carried out in Goshe, Attagara, Agapalwa and Aganjara villages in Gwoza district on Monday. Witnesses reportedly said Boko Haram militants disguised themselves as soldiers, entered the communities on motorcycles and all-terrain vehicles, and in one attack, fired at a crowd in a church compound.
Villagers have fled to neighboring Cameroon to escape the Boko Haram offensive, and soldiers have been deployed to the area to fight the Islamist militants, Peter Biye, a lawmaker from the area who serves in the Nigerian lower parliament, reportedly said. "We are still trying to compile a toll of the dead as people on the ground are still counting the number of casualties."
It took a few days for word of the attacks to reach Maiduguri, the provincial capital, since travel on roads in the region is dangerous and phone connections are poor.
The massacres carried out on Tuesday had one of the highest death tolls in Boko Haram's 5-year-old insurgency in the region where the group is trying to seize villages to create an Islamic state. More than 2,000 Nigerians have been killed so far just this year, and an estimated 750,000 have been driven from their homes.
© Copyright IBTimes 2023. All rights reserved.