Boko Haram Militants Hack 10 To Death With Machetes After Raiding Village In Nigeria's Madagali District, Local Official Says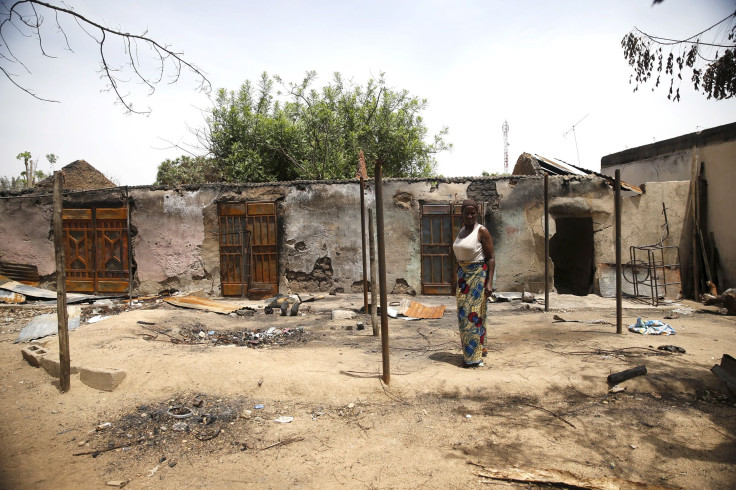 Fighters with the militant group Boko Haram raided a village in northeast Nigeria Friday and used machetes to kill 10 people there, a local official said Monday, CNN reported. In March, the Nigerian military had declared the district surrounding the village purged of the militant group.
"They hacked to death 10 people," said Maina Ularamu, chairman of the local government in the district of Madagali, where the targeted village, Pambula-Kwamda, is located. Militants entered it shortly before dawn Friday, when villagers were asleep, he added. "We are mobilizing local hunters and vigilantes to go into the bushes and mountains hunt them down," Ularamu said, CNN reported.
Boko Haram had taken over Madagali, a district in eastern Nigeria close to its border with Cameroon, in August but was pushed out by the Nigerian military in March. After the military had said the district was safe, locals subsequently returned to their homes in the area, but attacks have continued. On May 17, three people were killed and seven women were abducted from the village of Sabon Garin Hyembula, in Madagali.
In February, forces from Chad, Cameroon, Benin and Niger combined in an offensive to drive out the militant group, but successes have remained in flux, and the military has not held onto all of the territory gained in recent months.
In mid-May, for example, Boko Haram militants retook the town of Marte, which the Nigerian military had retaken in February. In mid-May, the Nigerian military also said it had destroyed 10 of the militant groups' camps in what was considered the group's final stronghold, in the Sambisa forest. The military also rescued nearly 300 girls and women who had been abducted by Boko Haram.
More than 15,000 people have died in Nigeria since Boko Haram's insurgency began in 2009. Nearly 1.5 million have been displaced, according to the United Nations refugee agency.
© Copyright IBTimes 2022. All rights reserved.
FOLLOW MORE IBT NEWS ON THE BELOW CHANNELS