Boko Haram New Video Refutes Abubakar Shekau's Purported Call To Surrender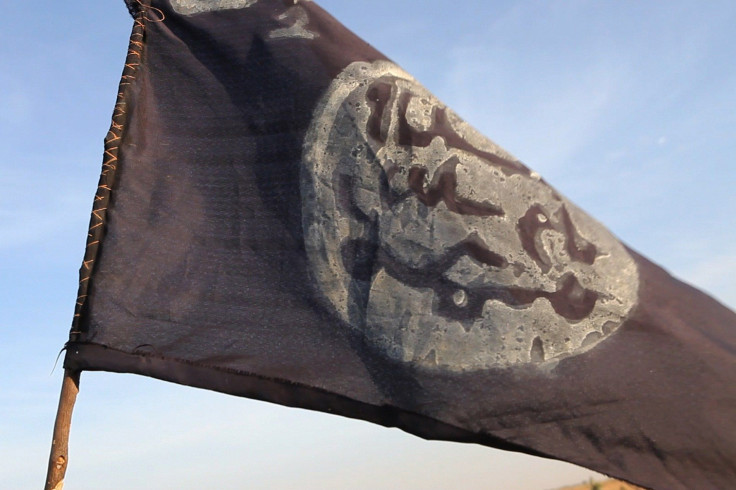 Just over a week after its shadowy leader, Abubakar Shekau, purportedly appeared in a recording looking frail and listless, asking his followers to lay down their arms, Boko Haram released a new video Friday refuting any suggestion it might surrender. The Nigeria-based Islamic militant group maintained it is an unstoppable force, with nine masked men wearing camouflage and brandishing AK-47s in an unknown desert location.
"You should know that there is no truce, there is no negotiations, there is no surrender," one of the unidentified masked men said in a prepared statement in Hausa, the dominant language in northern Nigeria, in the video, according to Agence France-Presse. "This war between us will not stop."
Standing on sandy ground in front of Toyota Hilux pickup trucks and a lorry carrying a military cannon, the masked speaker said Shekau was still the leader of the "West African wing," associating Boko Haram with the Islamic State group's insurgencies in Iraq, Libya and Syria. The video includes Arabic subtitles and is notably of better quality than Shekau's unverified recording last month. It is not known whether one of the masked people in Friday's video is the Boko Haram commander.
"The production quality bears the hallmarks of the Islamic State's media wing," Africa security specialist Ryan Cummings told AFP. "A hallmark of the group and its affiliates is that you very seldom see leaders."
But Shekau is known for his frequent appearances in Boko Haram's propaganda videos, and his absence in recent months has sparked rumors about his death or that he's been replaced. A grainy 8-minute video allegedly released by Shekau last week rejects rumors about his death but suggests his time in charge of the Nigerian jihadist group may be nearing an end. The March 25 video purportedly shows Shekau holding a rifle beside a black flag of the Islamic State group, aka ISIS, and speaking in a mixture of Arabic and Hausa. Unlike his previous videos, the bearded leader appears thin, humbled and soft-spoken. He said the video "is a message of greeting and joy for you to see my face."
"This is my desire: that whoever sees this will hear nothing but greetings between me and you. Only Allah knows the rest, as you believed [and] as you submitted. For me the end has come," Shekau said, according to AFP news agency.
Prior to this recording, Shekau had not been seen on video since February 2015. Only his voice reportedly emerged in two subsequent audio messages released in March and September last year to pledge allegiance to ISIS and to dispute the Nigerian military's claims of success against Boko Haram.
Nigeria's Defense Headquarters warned against trusting the video and its message, in which Shekau purportedly shows remorse over Boko Haram's deadly insurgency in northeast Nigeria.
"Members of the public are also advised not to be carried away by the video clips but to be extra vigilant and be security-conscious at all times during Easter celebration and beyond," a Defense Headquarters spokesperson said in an online statement March 24. "It could be another ploy or antics of the terrorists to keep our innocent citizens off their current security alertness to maximize casualties if attacked."
Shekau took over Boko Haram after its founder, Muhammad Yusuf, died in police custody in 2009. Under Shekau's command, the terrorist group has grown stronger and more lethal, capturing swaths of territory in northeast Nigeria and declaring an Islamic caliphate in 2014. He quickly became the face of the militant group and regularly appeared in its videos to announce, for instance, the abduction of several hundred schoolgirls from the town of Chibok in April 2014.
Boko Haram has killed some 20,000 people and displaced more than 2 million since Shekau launched the brutal insurgency in 2009. The commander transformed the homegrown terrorist group into a regional movement, launching attacks across the border into neighboring countries such as Niger, Chad and Cameroon. Boko Haram has overtaken ISIS as the world's deadliest terrorist organization by killing 6,644 people in 2014 alone, according to the Global Terrorism Index, published by the Institute for Economics and Peace, a global think tank headquartered in Sydney.
In the past year, the militants have returned to hit-and-run tactics to carry out attacks on soft targets, like sending suicide bombers into crowded markets or raiding villages for resources. And the group as a whole, which is built on a cell structure, hasn't been able to capture new territory in months as the Nigerian military has ramped up its efforts to stop the terrorist group. In its stronghold in the Sambisa forest and the mountainous border regions between Nigeria, Niger, Chad and Cameroon, however, Boko Haram continues to devastate local communities.
© Copyright IBTimes 2023. All rights reserved.