Where Is Abubakar Shekau? Boko Haram Leader's Absence Underscores Nigerian Military's 'Failure'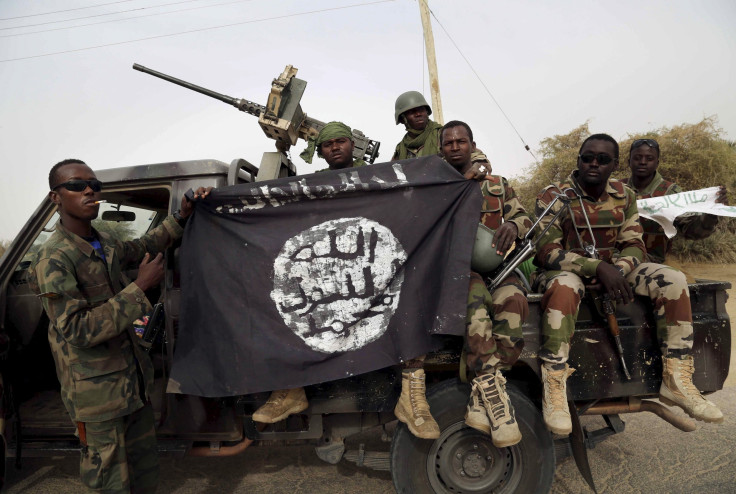 With dark eyes and a haunting grin, Boko Haram leader Abubakar Shekau is shown looking into a camera, vowing to enslave Nigerians and nonbelievers of Islam. Then, the bearded, shadowy commander raised one hand to shake his finger while brandishing an AK-47 in his lap. "There is no god but Allah," he warns.
That was nearly one year ago in February. It's the last time Shekau was seen on video. The leader's absence has since sparked rumors about his death or that he's been replaced, suggesting that Boko Haram is not as strong as it once was, despite numerous suicide bombings and attacks in recent months. But conflict and political experts said the continued lack of solid intelligence on Shekau's whereabouts is troublesome and indicates the Nigerian military's deep lack of resources and organization, underscoring just how much further it has to go to defeat Boko Haram entirely.
"It's certainly a sign that they are weaker than they were a year ago. Boko Haram has been on the ropes since the counteroffensives last February," said Darren Kew, an associate professor of conflict resolution at the University of Massachusetts, Boston, who has monitored the last three elections in Nigeria. "But the Nigerian military is severely hampered by its own organizational difficulties."
Shekau took over the Nigeria-based terrorist group after its founder, Muhammad Yusuf, died in police custody in 2009. Under his command, Boko Haram grew stronger and more lethal, capturing swaths of territory in northeast Nigeria and declaring an Islamic caliphate in 2014. He quickly became the face of the militant group and regularly appeared in propaganda videos to announce, for instance, the abduction of several hundred schoolgirls from the town of Chibok in April 2014.
Most Deadly Terrorist Groups in Nigeria since 2000 | FindTheData
Boko Haram has killed some 20,000 people and displaced more than 2 million since Shekau launched the brutal insurgency in 2009. The commander transformed the homegrown terrorist group into a regional movement, successfully launching attacks across the border into neighboring countries such as Niger, Chad and Cameroon. Boko Haram has overtaken the Islamic State group, also known as ISIS or ISIL, as the world's deadliest terrorist organization by killing 6,644 people in 2014 alone, according to the Global Terrorism Index, published by the Institute for Economics and Peace, a global think tank headquartered in Sydney.
Since appearing on video Feb. 28 of last year, only Shekau's voice has emerged in two subsequent audio messages released in March and September to pledge allegiance to ISIS and to dispute the Nigerian military's claims of success against Boko Haram. Rumors have swirled about Shekau's death, but conflict and political experts suspect otherwise.
"I'm inclined to think he's still alive, based on what I've heard from Nigerian security analysts. But I wouldn't bet money on it," said Brandon Kendhammer, an assistant professor of political science at Ohio University, who researches West Africa.
Nigerian President Muhammadu Buhari admitted Monday he has received "conflicting information about the status of Shekau" and it's unclear what happened to the Boko Haram leader. Buhari speculated that Shekau is fleeing from the counterterrorism offensives in the northeast.
"Some say he has been removed and replaced by a less charismatic terrorist leader," he said in an interview with British newspaper the Daily Telegraph. "I think he must be on the run, because out of the 14 local government districts that Boko Haram used to call their caliphate, they now do not control any."
West African neighbors Nigeria, Niger, Chad and Cameroon formed a coalition to fight Boko Haram in May 2014 and launched the first offensive in late January 2015. The Nigeria-led coalition has since been upgraded to an 8,700-strong joint task force that now includes Benin. But the troops have yet to accomplish its main goal: eradicating Boko Haram.
That's partly because the Nigerian military is relatively small for Africa's most populous nation. It's also underfunded and has been under-equipped due to more than a decade of government corruption – a problem which Buhari inherited. Nigeria's former national security adviser, Sambo Dasuki, who served under Buhari's predecessor Goodluck Jonathan, is currently on trial for allegedly diverting some $2 billion in funds meant to purchase weapons to fight Boko Haram.
Nigerian Military Expenditure Over Time | FindTheData
Since taking office in May, Buhari has replaced the entire military's top brass and moved its command center to Maiduguri, the capital of Borno state in the country's northeast, in an effort to revive the fight against Boko Haram. He recently proposed Nigeria's biggest budget ever as he looks to acquire new combat aircraft, equipment, vehicles and ships in the current fiscal year. But political experts said it will take time for these changes to trickle down through the ranks to the boots on the ground. Nigeria is also strapped for cash as prices for oil, its main source of government revenue, plummeted below $30 a barrel for the first time since December 2003. The 2016 budget assumed an oil price of $38 per barrel.
"It's a question of how much you can expand a budget in times of a fiscal crunch," said J. Peter Pham, director of the Africa Center at the Atlantic Council think tank in Washington, D.C. "Even if corruption is cut significantly and resources are flowing to the military, it still has to make up for years of neglect."
In December, Buhari claimed Nigeria had "technically won the war" against Boko Haram because it could no longer mount "conventional attacks" against security forces or dense cities. He reiterated those statements Monday, saying the militants were reduced to fighting in their last stronghold, Sambisa forest, in Boko Haram's heartland of Borno state.
"They are scattered around the Sambisa forest, and they have resorted to attacking soft targets — people in churches, mosques and market places — and using improvised explosive devices," he told the Daily Telegraph.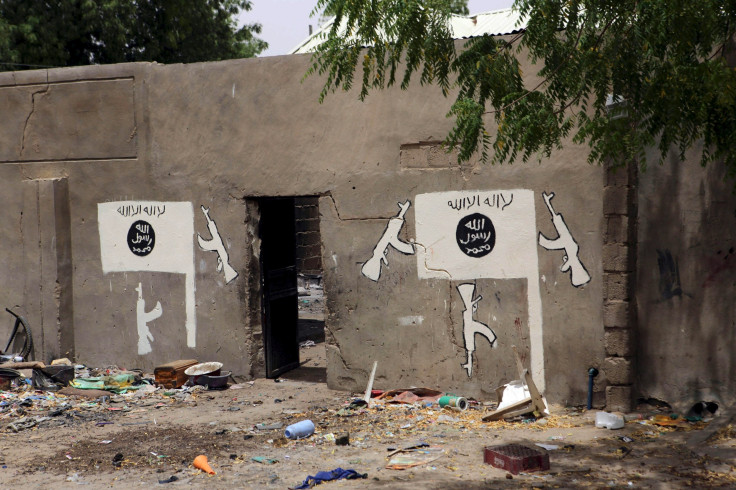 Despite Buhari's efforts, Boko Haram has ramped up its attacks in recent months and has killed hundreds of people. Militants razed the northeast village of Dalori as recently as last week. Nigerian officials said the radical Islamic group burned children alive and killed at least 86 people. There's also evidence against Buhari's claims that the insurgents no longer hold any territory in Nigeria. Over the weekend, a Nigerian senator representing Borno told local journalists that Boko Haram still controls about half of the troubled state. Conflict and political experts said these reports, along with the clear lack of knowledge on Shekau's whereabouts, show defeating Boko Haram will take much longer than Buhari had hoped.
"It's not something you can come in and wave your hand over," said Kendhammer, who has lived and conducted research in Nigeria and Cameroon. "There's been some improved technology and purchases of arms, but you're basically dealing with the same security apparatus that was totally inept with dealing with Boko Haram a year ago."
Shekau's absence could also be a sign that Boko Haram's central command has been disrupted or is reorganizing. In the past year, the militants have relied on hit-and-run tactics to carry out attacks on soft targets, like sending suicide bombers into crowded markets or raiding villages for resources. But the group as a whole, which is built on a cell structure, hasn't been able to capture new territory in months. Conflict and political experts said Shekau may still be in command and Boko Haram is just biding its time to regroup from the counter offensives and develop new strategies before returning with full force.
"I think it's very dangerous to say that Boko Haram has been defeated," said Zacharias Pieri, a research fellow at the University of South Florida's Global Initiative on Civil Society and Conflict in Tampa. "Boko Haram is a movement that's really adept at adaption. We've entered into a new phase of the movement, not a defeat of the movement."
Boko Haram may no longer physically control large swaths of territory, but its insurgency is thriving in the vast Sambisa forest and the mountainous border regions between Nigeria, Niger, Chad and Cameroon, where it continues to devastate local communities. With the group's ever-changing tactics, conflict and political experts said it will be difficult for Nigeria's crippled military to unearth any solid intelligence on Shekau's status.
"They just have not managed to do that," said Pieri, who conducts field research on Boko Haram. "I think it's a major failure of the Nigerian military that a year on we still don't have an idea of where Shekau is, if indeed he's still alive and who is really running the organization."
© Copyright IBTimes 2023. All rights reserved.