Boko Haram strikes again, kills 25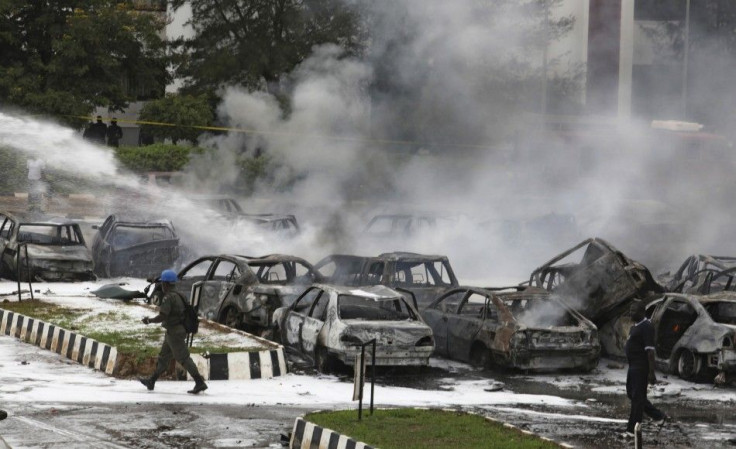 Nigerian Islamic militant organization Boko Haram has continued its wave of attacks, bombing three beer gardens in the city of Maiduguri.
Motorcyclists threw bombs at the outdoor bars, killing 25 and leaving as many as 30 others wounded. The motorcyclists escaped.
Boko Haram, which translates closely to non-Islamic (or Western) education is a sin, is on a violent mission to make Nigeria an Islamic state. The group wants to impose Sharia law, which prohibits alcohol consumption.
The relatively new insurgent group surfaced in Nigeria in 2009.
Last week, Boko Haram was blamed for two deadly attacks that left at least eight people dead in Kankara Town. The group of gunmen detonated a bomb outside a bank before storming in and taking cash. A security guard was killed by the gunmen. They also attacked the divisional police station, killing three policemen, and releasing suspects from cells. Earlier in the month, two Boko Haram-linked bombs were detonated outside separate Nigerian police compounds. The attacks killed nine people. The group warned that more, fiercer attacks were soon to come.
In a handwritten statement, the group said Very soon, we will wage jihad...We want to make it known that our jihadists have arrived in Nigeria from Somalia where they received real training on warfare from our brethren who made that country ungovernable.
Nigeria is Africa's most populated nation. With more than 140 million people, and the country is religiously divided geographically, with Muslims in the north and Christians in the south. Twelve states in northern Nigeria are already governed by Sharia law, while twenty-four are not.
The recent surge of violence has occurred since President Goodluck Jonathan was sworn into his first full term in office in May. Jonathan is from the south and is a Christian.
While Boko Haram had demanded earlier to speak with President Jonathan, they said they would no longer negotiate as a punishment for police chief Hafiz Ringim's statement that the days of Boko Haram are numbered. The jihadist group had previously said that they would try to convince President Jonathan to make Borno an Islamic state.
© Copyright IBTimes 2023. All rights reserved.