Boko Haram Suicide Bombings: Young Girls Detonate Outside Mosque In Maiduguri, Kill At Least 10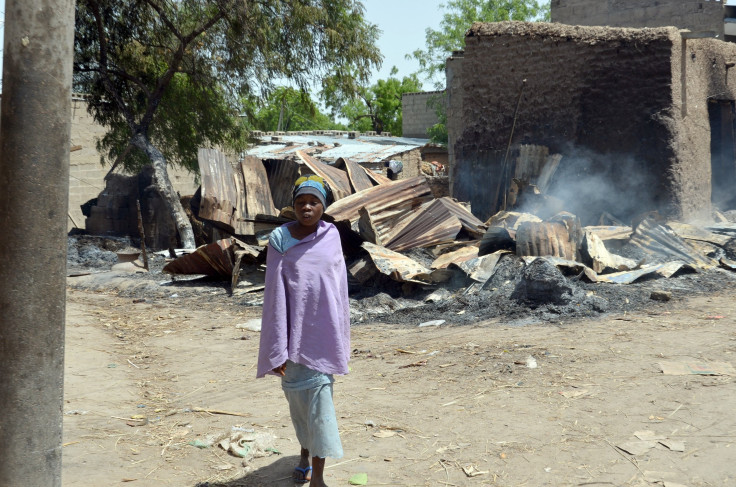 At least 10 people were killed and 39 others wounded when four suicide bombers detonated themselves outside a mosque Thursday night in the Sajeri area of Maiduguri in northeast Nigeria. The attackers were young girls and suspected Boko Haram terrorists, the Nigerian military said Friday.
"Although details are still sketchy, suffice it to state that four Boko Haram terrorists suicide bombers detonated their vests simultaneously," Nigeria's Defense Headquarters in Abuja said in a statement. "So far it has been confirmed that 14 people have lost their lives, including the suicide bombers, while 39 people were wounded."
Witnesses and security sources told BBC News some of the girl suicide bombers were as young as 9. It's the latest attack in the city of Maiduguri, where Boko Haram militants were first based when they launched their insurgency six years ago. At least 117 people were killed in a wave of attacks in Maiduguri on Sept. 20, according to AFP news agency.
Boko Haram has also launched deadly, cross-border attacks outside Nigeria in the West Africa region. A regional offensive by Nigeria, Niger, Chad and Cameroon earlier this year forced Boko Haram jihadis to retreat from much of their territory in northern Nigeria, but the insurgents have fought back in recent months. The Islamist group has increasingly used suicide bombers, including young girls, to target civilians in northern Nigeria.
More than 1,260 lives have been lost in Nigeria alone since President Muhammadu Buhari took office on May 29, vowing to crush the Islamist militant group. At least 17,000 people have been killed – 3,500 of them this year – and more than 2.5 million forced from their homes since the insurgency began in 2009.
During an impassioned address to the United Nations General Assembly on Monday, Buhari said countries in the Lake Chad area have established a new, multinational task force to defeat the armed group and already have killed or captured many of their operatives.
"We are on the frontline on the war on terror," he said. "Boko Haram's war on the people of Nigeria, Chad and Cameroon may not attract as much attention, but the suffering is just as great and the human cost is just as high."
© Copyright IBTimes 2023. All rights reserved.
FOLLOW MORE IBT NEWS ON THE BELOW CHANNELS