Bolivian Police End Strike With Pay Raise Deal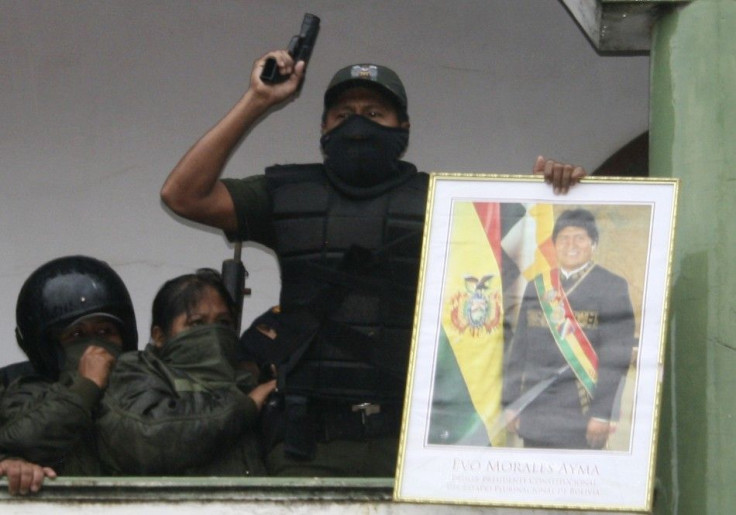 Bolivian police have ended a six-day strike over low wages after signing a deal that will see their salaries rise by 20 percent.
Rank-and-file officers had rejected a previous deal negotiated by their representatives on Sunday and elected new leaders. The final agreement secured a pay increase of an additional 100 bolivianos ($14) a month for about 28,000 officers.
During the strike, officers had seized a number of police stations and barracks, prompting the government to deploy the military to take over policing duties.
The Bolivian government has reported that officers are now leaving occupied law enforcement buildings and returning to their duties.
© Copyright IBTimes 2023. All rights reserved.