Boris Berezovsky: Russian Billionaire's Death Still Unexplained; It's Considered Suicide; Police Say No Signs Of 'Third-Party Involvement'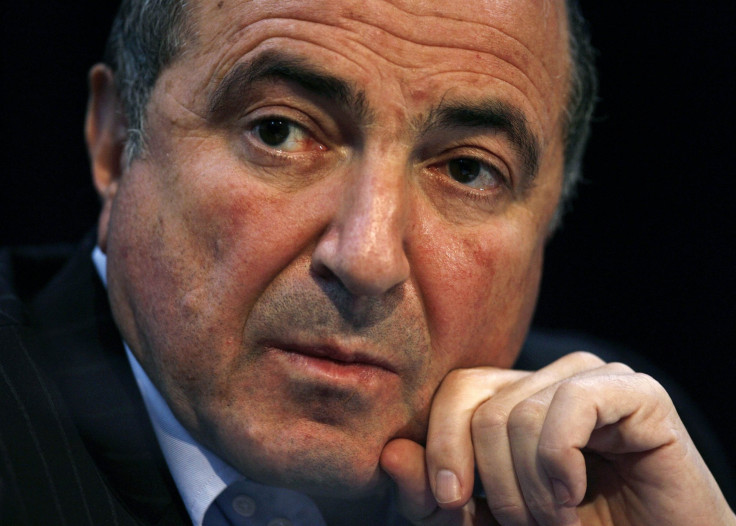 A rich Russian oligarch, an outspoken opponent of the sitting Russian President Vladimir Putin, is found dead at his home outside London under mysterious and unexpected circumstances.
Cue James Bond, right?
All the signs surrounding 67-year-old Boris Berezovsky's death indicate that the ex-billionaire took his own life Saturday, after suffering an embarrassing defeat in a high-profile court case and the subsequent loss of most of his estimated $4.6 billion fortune, as well as his reputation. He owed more than $53 million in legal fees alone, the New York Times reported, and he had begun to sell off personal effects, such as an Andy Warhol painting and his yacht.
His mistress of 17 years, Elena Gorbunova, was also demanding £5 million ($7.6 million) in payment for the sale of the couple's residence in Surrey, England, the Guardian said.
Apparently because of his financial and legal troubles, Berezovsky spent a brief time in a clinic and was on antidepressants last year, an unidentified friend told the Guardian.
"But I still don't believe he had the courage to take his own life -- he loved life too much," that same unidentified friend said.
According to Australia's ABC, another friend, Demyan Kudryavtsev, the director-general of ZAO Kommersant Publishing House in Moscow, told the Russian Prime business news agency, "There are no external signs of a suicide." It's unclear how Kudryavtsev knew this.
Other friends told the Times in London that Berezovsky was, in fact, "unbelievably depressed."
Meanwhile, Russia's RIA Novosti reported that Kudryavtsev told the Prime business news agency that Berezovsky had died of a heart attack.
British police have opened an official investigation into his death, deeming the circumstances "unclear." Specialists in handling biological, chemical and radiological materials were assigned to Berezovsky's home soon after his body was found, but the house was quickly declared free of all such substances, the Associated Press said.
In an official statement quoted by AP, local police said, "Officers found nothing of concern in the property and we are now progressing the investigation as normal," added that most of the cordon put in place around Berezovsky's property has been lifted.
Britain's Sky News reported via Twitter:
Russian government officials have not yet released a statement about Berezovsky's death, but a presidential representative confirmed that Putin had been informed about it, according to the Telegraph in London.
© Copyright IBTimes 2023. All rights reserved.