Boris Johnson's Shock Exit Reverberates Through British Ruling Party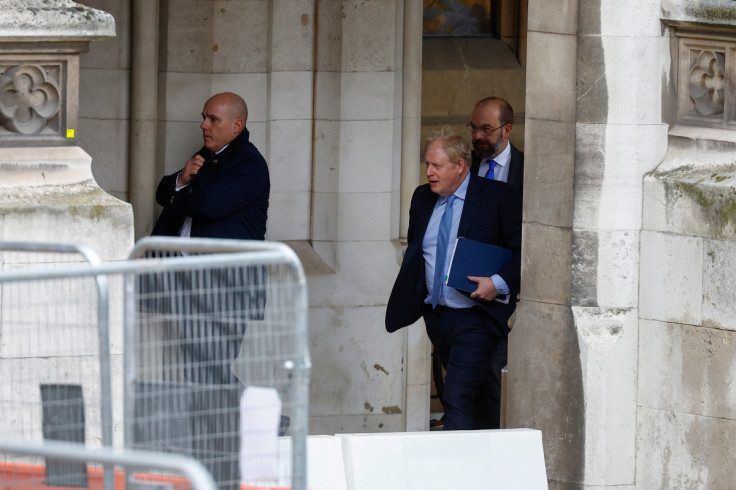 Old rifts resurfaced in Britain's ruling Conservative Party on Saturday following former prime minister Boris Johnson's abrupt resignation from parliament, while the opposition Labour Party sensed opportunity ahead of a general election next year.
Johnson quit his 22-year political career late on Friday in protest against an investigation by lawmakers into his conduct as prime minister during the height of the COVID-19 pandemic, when lockdown-breaking parties were held in Downing Street.
In his resignation statement, Johnson railed against the inquiry examining whether he misled the House of Commons about the gatherings. He also took aim at current Prime Minister Rishi Sunak.
Conservative lawmakers loyal to Johnson, some of whom received political honours from him just hours before his resignation, praised his record in social media posts. The rest were silent.
"Well done Rishi for starting this nonsense!!" lawmaker Andrea Jenkyns wrote in a Conservative Party WhatsApp group, according to a screenshot shared by a Sky News reporter.
Jenkyns received the honorary title of Dame from Johnson on Friday, a power given to outgoing prime ministers.
His premiership was cut short in part by anger in his own party and across Britain over COVID rule-breaking lockdown parties in his Downing Street office and residence. Johnson said the investigating committee had not found "a shred of evidence" against him.
"Sunak supporters used resignations to drive Boris and his supporters from office," veteran Conservative lawmaker John Redwood said on Saturday, referring to Sunak's decision to quit Johnson's administration last year.
"To avoid resignations from parliament the PM has to take the party in a direction more MPs want to go in and use more of its talent," Redwood added.
LABOUR SMELLS BLOOD
Johnson's departure from parliament, alongside his ally Nadine Dorries who also resigned on Friday, triggered by-elections for two Conservative-held constituencies that Sunak must now defend.
The opposition Labour Party, which enjoys a roughly 16-point lead over Sunak's Conservatives in opinion polls, said it relished the prospect.
"We will be fighting to win in those constituencies," Labour's deputy leader Angela Rayner told the BBC on Saturday.
"They've created a by-election because both of them (Johnson and Dorries) have thrown their toys out of the pram."
Johnson's decision to resign may be the end of his 22-year political career, where he rose from parliament to mayor of London and then built a profile that tipped the balance of the 2016 European Union referendum in favour of Brexit.
Ed Davey, leader of the Liberal Democrats opposition party, said Johnson jumped before he was pushed.
"He was never fit to be an MP let alone Prime Minister of our great country," Davey said.
© Copyright Thomson Reuters 2023. All rights reserved.