Bosnia-Herzegovina Protests: Protesters Clash With Riot Police In Sarajevo and Tuzla In Third Day Of Unrest [PHOTOS]
Cities across Bosnia-Herzegovina broke out in the largest burst of public unrest since the 1992-1995 Bosnian War Friday, as protesters set fire to government buildings and clashed with riot police in Sarajevo and Tuzla, acting out of anger over high unemployment and political corruption.
"I think this is a genuine Bosnian Spring. We have nothing to lose. There will be more and more of us in the streets. There are around 550,000 unemployed people in Bosnia," Almir Arnaut, an unemployed economist and activist from Tuzla, told Reuters.
Demonstrators have attempted to break into the presidential building in Sarajevo, according to several reports.
Agence France-Press reported that in Tuzla, hundreds of protesters stormed a local government building, destroying furniture and throwing televisions.
In previous clashes on Thursday, more than 130 people were wounded, according to the AFP.
According to the BBC Balkans correspondent Guy De Launey, frustration over incompetence and "years of inertia" is the root of protests breaking out in Bosnia.
More than 40 percent of the population is unemployed in Bosnia, but the Central Bank places unemployment closer to 27.5 percent, accounting for "grey economy jobs" according to the AFP.
The protests are unprecedented for the region since fighting from the 1992-1995 Bosnian war ceased.
Take a closer look at the Bosnian protests and unrest in photos below.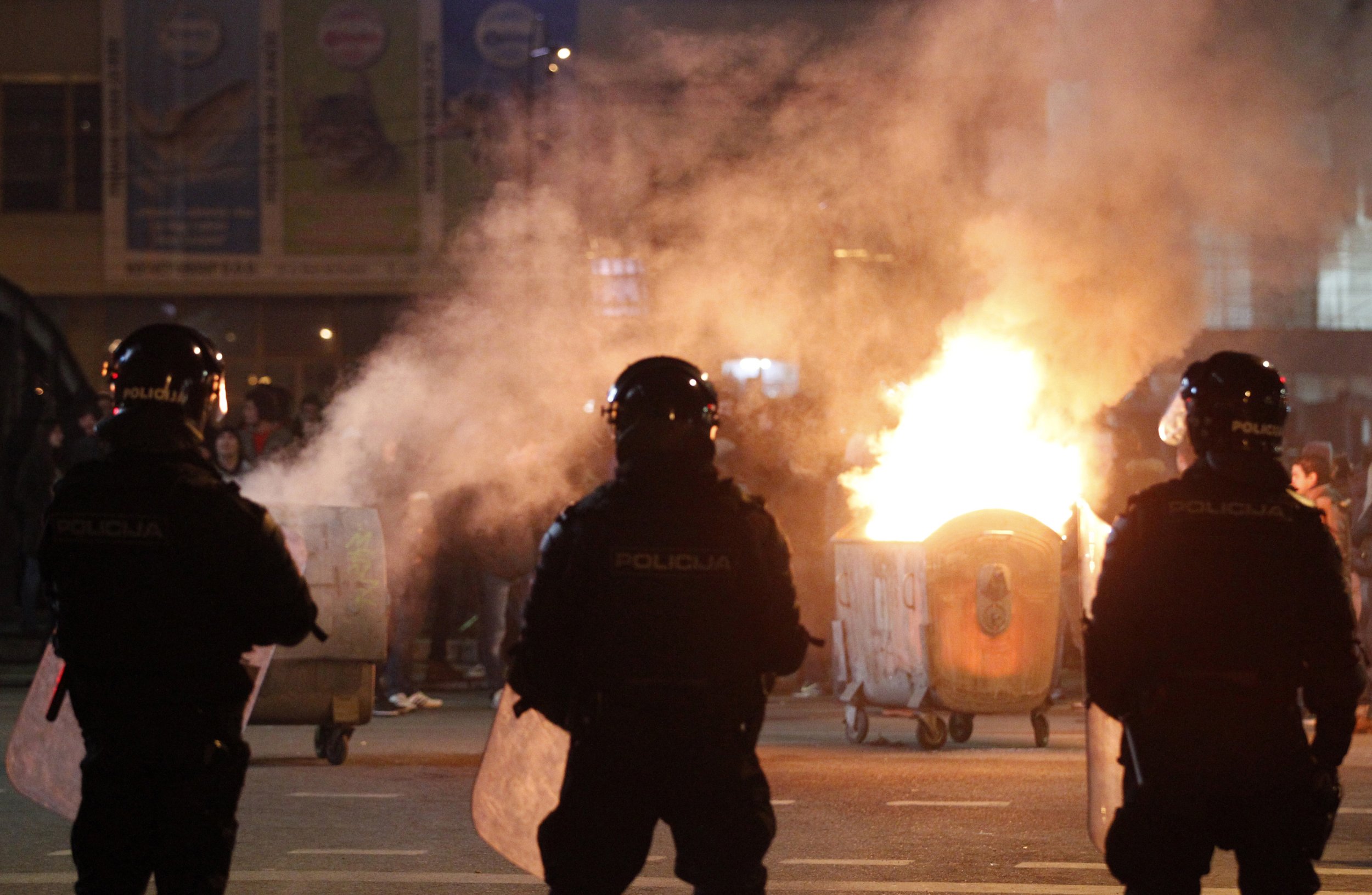 © Copyright IBTimes 2023. All rights reserved.
FOLLOW MORE IBT NEWS ON THE BELOW CHANNELS