Bosnia Hijab Ban: Thousands Protest In Sarajevo Over Ban On Wearing Islamic Headscarves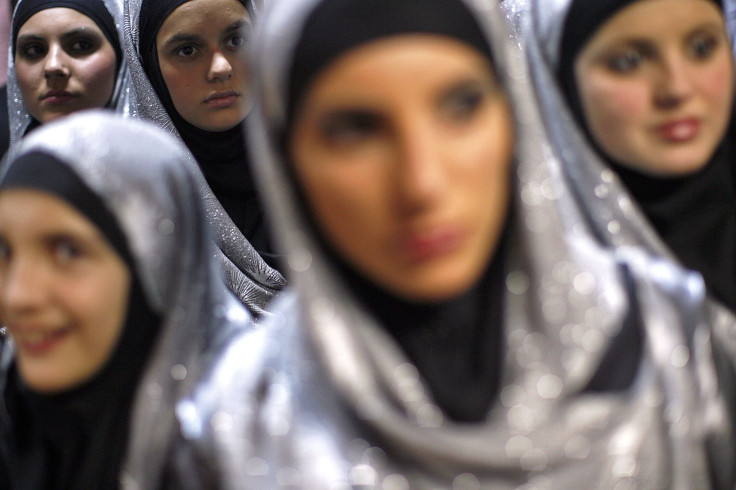 Thousands of Bosnian women took to streets Sunday to protest a ban on wearing Islamic headscarves in courts and other legal organizations, Agence France-Presse (AFP) reported. Although the decision on the ban was taken a few months back, the news about the issue broke only in January, triggering public uproar.
About 2,000 people, mostly women, protested the ban in capital Sarajevo carrying banners that read "Hijab is my Daily Choice," "Hijab is my Right" or "Hijab is my Life," AFP reported. Bosnia's high judicial council, which supervises the functioning of the judiciary, decided to ban "religious signs" in judicial institutions. The council took the decision in two sessions during September and October last year.
Although the ban is on religious symbols of all faiths, it explicitly mentions hijab, the Islamic headscarf. The country's Muslim political and religious leaders as well as numerous local Muslim associations have condemned the ban.
"We gathered to protest against prejudices, discrimination and marginalization," Samira Zunic Velagic, one of the protest organizers, reportedly said. "The ban of wearing hijab in judicial institutions is a serious attack against Muslim honor, personality and identity, a violation ... aimed at depriving them of their right to work," she added.
Wearing of hijab was banned in Bosnia by the communist authorities while the country was still part of the former Yugoslavia until 1992, when it declared independence. Bosnia and Herzegovina was one of the six republics that, for five decades, constituted the Socialist Federal Republic of Yugoslavia. Under the communist rule, religion was discouraged and related practices were suppressed. After Bosnia's independence, individuals began practicing their faith without fear of losing their jobs or being detained by authorities.
Muslims make up about 40 percent of Bosnia's 3.8 million population, while the rest follow Orthodox Christianity or Catholicism.
© Copyright IBTimes 2023. All rights reserved.