Boxing: Conor McGregor Versus Manny Pacquiao Not Ruled Out By Manager
KEY POINTS
McGregor vs. Pacquiao remains a possibility, says Audie Attar
Manny Pacquiao signed with Attar's Paradigm Sports Management in February
Conor McGregor will likely fight in UFC first before going back to boxing
A mega bout between Conor McGregor and Manny Pacquiao remains a possibility, claimed Paradigm Sports Management CEO Audie Attar. Following the blockbuster success of McGregor's boxing debut against Floyd Mayweather in 2017, talks of a fight against the Filipino icon have ensued. Three years later, the speculations have restarted to heat up.
Despite Pacquiao focusing on his work as a Senator in the Philippines, and McGregor setting his sights to a return to the Octagon first, Attar still did not rule out the possibility of staging a ring showdown between them.
"Boxing is definitely something (McGregor) plans on doing, but I think he's thinking MMA first," Attar said per Essentially Sports. "Whether he fights (Gaethje) or whether he fights another opponent, we will see. Let's see how this thing plays out and let's see how discussions go and then as it relates to him fighting Manny or any other boxer in the future, that's always a possibility."
The statement adding to the already established professional relationship between Pacquiao and Attar has placed fight fans at the edge of their seats. It is to be noted that the Pacman signed with Paradigm Sports in February, which actually sparked the initial talks regarding the fight that will headline two of the most influential figures in combat sports.
"I'm honored to have the opportunity not only to maximize Manny's boxing career but to help him continue to leave a legacy he is proud of through the lens of business and sport. My approach is to focus on each client and their goals always, and I look forward to fighting on his behalf," said Attar shortly after Pacquiao's official signing.
ESPN's Steve Kim bared in his report in March that Pacquiao signing with PSM is already indicative of his plans to face – and cash in on – McGregor in a faceoff that might take place sometime in 2021.
"I've actually been told that's the plan. Now, look, Manny has a way of changing his mind quite liberally, but there's a reason why he signed with (Paradigm Sports). Look, the 'M' in Manny stands for 'Mercenary.' He wants to make the biggest score. He's probably searching now for events that can bring him 9-figure paydays," Kim reported.
"What else is out there that is considered relatively safe, that could procure that type of payday. From a theoretical standpoint, it could be Connor McGregor."
McGregor and Pacquiao are each coming off impressive victories from their last fights: the Notorious finished off Cowboy Cerrone in less than a minute in the first round of their bout in January while Pacquiao served a boxing clinic on Keith Thurman last July.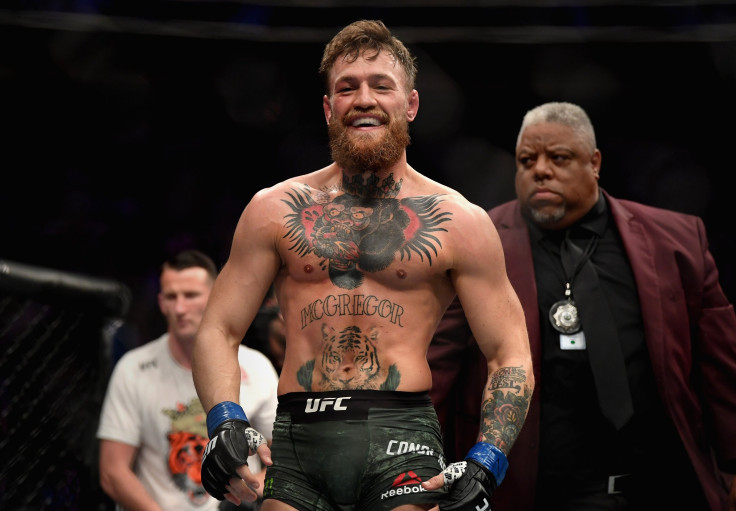 © Copyright IBTimes 2023. All rights reserved.