Boxing News: Danbury-Based Promoter Feels Manny Pacquiao Will Make Ring Return
KEY POINTS
Pacquiao may return to boxing, especially if he loses in his Philippine presidential bid
Pacquiao announced his retirement from boxing last September
AJ Galante suggests that Pacquiao may feel the itch to compete again
Boxing icon Manny Pacquiao official retired from the sport last Wednesday, September 29, a hard decision the 42-year-old had to do as he focuses on his campaign to become president of the Philippines.
Pacquiao had that heartfelt video announcing his retirement although not all are completely buying into it.
Some feel the legendary boxer will return at some point. The odds of that will increase immensely, depending on how his Philippine presidential bid turns out.
In a previous post, it was reported that per close sources, Pacquiao plans to just retire in his hometown in the event his presidential bid falls short.
However, most feel that a loss in the elections next year will spark some sort of boxing return. This is even though Pacquiao has nothing else to prove and is arguably one of the best boxers ever.
The latest personality to give his take on the potential plans of Pacquiao AJ Galante, the former president and general manager of the Danbury Trashers.
Galante, who's now a boxing promoter, appeared recently in an exclusive chat with Filipino journalists Vincent Juico and Brian Yalung on Sports for All PH. He shared that some fighters may have different perceptions on "retirement."
"Boxers for some reason, I don't think they know what the word retirement means. I think retire means they will take a year off. It's tough for fighters, it's always in you. Manny especially, that's a real fighter. Especially for guys overseas, they fought their whole life, they don't get rid of that," Galante stated.
"He could retire and do whatever he wants to do next in life. But he is always going to be a fighter in his heart and it's just going to keep burning inside of him. I don't know, never say never. I wouldn't be surprised if he gets back in there but you know I'm sure it would have to be the right situation for him, the money and everything else like the type of opponent. But he has nothing else to prove," he added.
When pressed to give his take on whether Pacquiao will return and fight again, the 34-year-old had an interesting take and forecast on the question thrown.
"I just think a guy like him, he is not going to be able to help it. I think he needs to do it for himself. I wouldn't be surprised 2023 you might see him coming back. I could see it for sure," he stated.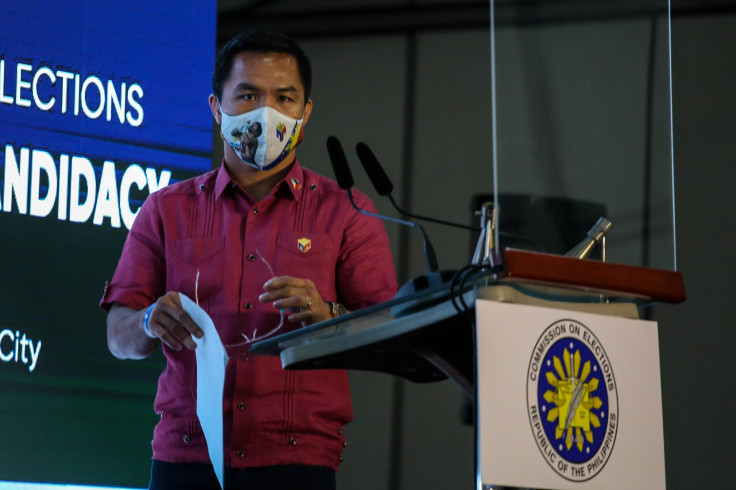 © Copyright IBTimes 2023. All rights reserved.