Manny Pacquiao Has No Plans Of Boxing Return Even If He Loses Presidential Bid
KEY POINTS
Manny Pacquiao will now focus on his political career after announcing his retirement from boxing
Win or lose in the election, Pacquiao has no plans of returning to the boxing ring
Pacquiao lost his fight against Yordenis Ugas this past August
Manny Pacquiao has officially called it quits, ending his storied boxing career as he embarks on a new chapter.
The 42-year-old is set to focus on his bid for the presidency of the Philippines in 2022. He will be busy campaigning in the coming months, something that also formally ends any hope of another match.
"It is difficult for me to accept that my time for me as a boxer is over," Pacquiao said in a video on social media. "Today I am announcing my retirement."
In the video, the eight-division champion thanked everyone who helped him achieve success in the sport. That included familiar names such as the Elorde family in a long list of supporters.
Pacquiao also shared how he failed to make the Olympics with most telling him he was no good.
But through it all, the southpaw from General Santos City worked his way to defy that and shared his humbling beginnings in Davao.
Someone who was also been in his corner for years is Freddie Roach. Pacquiao thanked the Hall of Fame trainer for being more than a coach.
In the heartfelt video, Pacquiao did not forget to acknowledge the people who worked behind his success. That included Bob Arum and Alex Ariza.
"I will never forget what I have done and accomplished in my life. I can't imagine I just heard the final bell," Pacquiao stated.
The retirement of the Filipino boxing icon shuts the door to any potential rematch with Yordenis Ugas.
The Cuban fighter won over the "Pac-Man" via unanimous decision last August 21.
There were suggestions that Pacquiao could fight one more time before the 2022 Philippine presidential elections.
However, a reliable source claims that the idea of that was preposterous considering Pacquiao would be pretty busy–in fact as early as now.
Assuming Pacquiao loses in his for the Philippine presidency, the source also adds Pacquiao has no plans of getting back in the ring.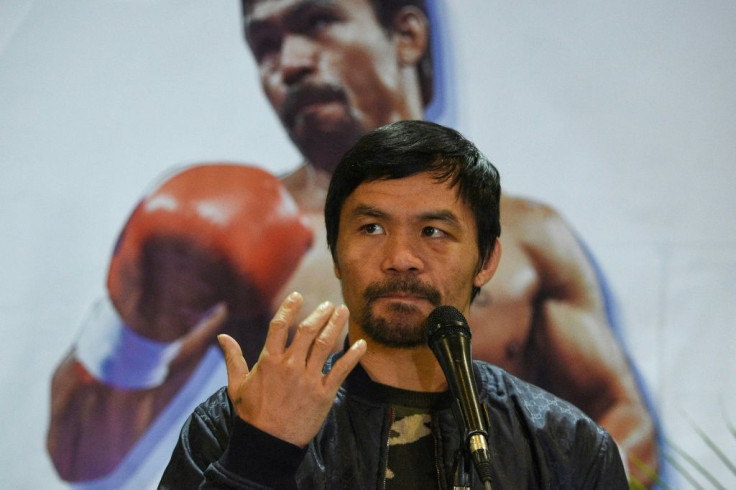 © Copyright IBTimes 2023. All rights reserved.