Boxing News: Evander Holyfield Out To Show Japan Signature Knockout Power
Former boxing champion Evander Holyfield will be turning 57 years old soon, but it appears his love for the sport remains. It was in 2011 when "The Real Deal" took to the ring, defeating Brian Nielsen via technical knockout in the 10th round.
After that win over Nielsen, Holyfield had ambitions of challenging for the heavyweight title. Wladimir and Vitali Klitschko owned all major belts at that time. Unfortunately, his drive after more than a year to possibly book a fight went for naught. He ended up retiring in 2012 and said that he did pretty much everything that he wanted to do in boxing, Yahoo Sports reported.
Holyfield plans to take the ring once more in 2020, more than seven years since his last fight. This time, he is not after any title. In a report from TMZ Sports, he says that this bout is purely for charity and that the goal is to raise money for people in need.
"The big thing is to give people in Japan the opportunity to see the only 4-time heavyweight champion of the world," said Holyfield whose last title was the WBA heavyweight belt back in 1999.
Details of Holyfield's exhibition fight in 2020 have not been divulged. He has kept himself in prime shape since 2011 and even thinks that he still has that signature knockout power around. But as mentioned earlier, this is not a fight about annihilating his opponent but more on raising money.
Until that time comes, Evander is likely keeping tabs on his son Evan "Yung Holy" Holyfield. The 21-year-old middle child is set to face Nick Winstead of Abita Springs, Louisiana in a four-round junior middleweight clash.
It will be one of the undercards at the scheduled Canelo Alvarez vs. Sergey Kovalev encounter on November 2 at the MGM Grand Garden Arena in Las Vegas, Nevada, Boxingscene.com reported. Aware of how successful his dad was during his prime, Evan dreams of continuing his legacy and hopefully do better.
"My dad always tells me every generation gets better. It's pretty much easy to believe, number one it's in the bible, and the bible don't tell no lies," he said.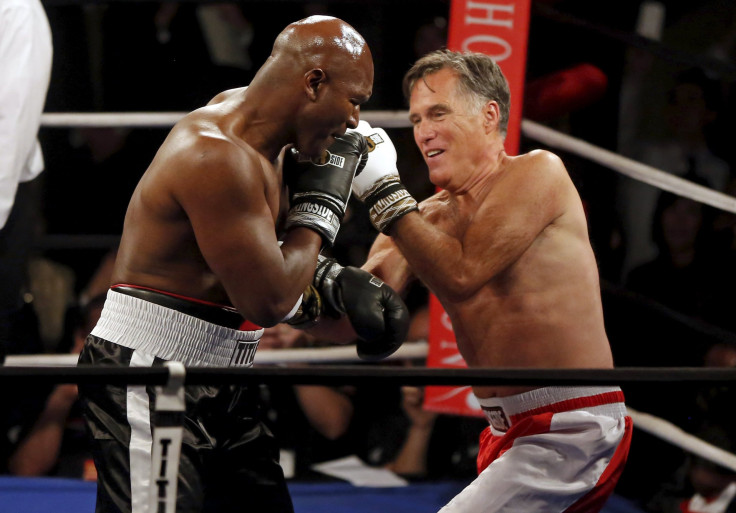 © Copyright IBTimes 2023. All rights reserved.