BP Expands Investments in North Sea Oil Properties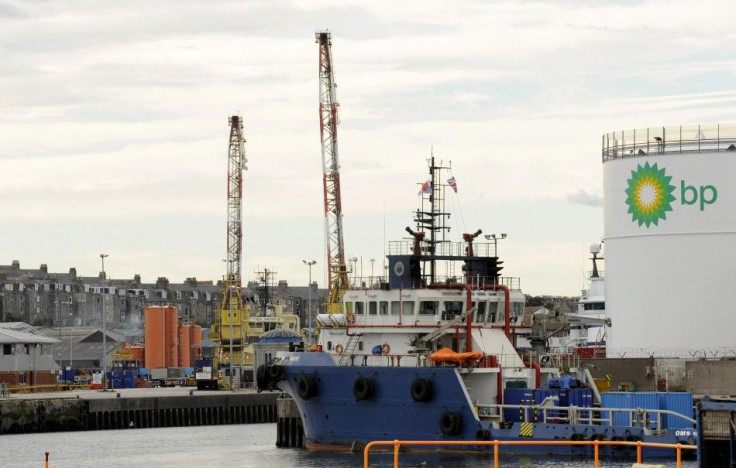 British Petroleum plc (NYSE: BP) announced it plans to spend up to £4.5 billion ($7.1 billion) to develop the Clair Ridge oil property in the North Sea just west of the Shetland islands of Scotland.
The operation will actually serve as an extension of the existing Clair oilfield and also involve investments from other major oil companies Royal Dutch Shell plc (NYSE: RDS-A), ConocoPhillips (NYSE: COP) and Chevron (NYSE: CVX).
All told, BP and its partners will invest nearly £10 billion ($15.7 billion) in North Sea oil and gas properties over the next five years.
BP said its new North Sea oil and gas investments will create about 3,000 jobs.
Robert Dudley, BP's chief executive, said that following a long period of decline, oil investments in the North Sea and the Atlantic Margin will again be ramped up.
Although it began over forty years ago, the story of the North Sea oil industry has a long way yet to run, he said.
After some years of decline, we now see the potential to maintain our production from the North Sea at around 200,000-250,000 barrels of oil equivalent a day until 2030. And we are working on projects that will take production from some of our largest fields out towards 2050.
Earlier this year, BP and its partners already committed to spending £3 billion ($4.7 billion) to redevelop the Schielhallion and Loyal fields, which are also located west of the Shetland Islands.
BP will also invest £700 million ($1.09 billion) to develop the Kinnoull field in the central North Sea.
In addition, BP and Germany's RWE AG plan to spend £550 million ($864 million) to develop the Devenick gas field in the North Sea.
UK Prime Minister David Cameron has hailed BP investment as "a great boost to the rest of our economy and a massive boost for jobs and growth."
Speaking in Aberdeen, on the northeast coast of Scotland, Cameron told reporters: We live in a very dangerous and difficult world; we do not want to be over reliant on energy supplies from difficult parts of the world, from unstable parts of the world. And it is a huge national advantage having such a brilliant oil and gas industry here in Aberdeen and here in the North Sea."
Cameron added: We should treasure that and want to see it expand, want to see it grow, want to see it be part of a good and diversified energy industry in the UK.
The PM said he wants Aberdeen to remain a center of gas and oil investment.
"Aberdeen has been a destination for global investment for many years and I want to see that continue for decades to come," Cameron noted.
It continues to be at the forefront of new technology, new investment and world-class skills and expertise and shows a real can-do energy and drive to stay ahead and break new ground. There is still massive opportunity in the North Sea and I am determined to work closely with the industry here in Aberdeen to maximize this and do what we can to promote further investment and exploration.
However, Scotland's First Minister Alex Salmond said the government's £2 billion ($3.1 billion) tax hike on the energy industry will dampen its growth and hurt confidence in the sector.
The British government had vowed to increase the supplementary tax on North Sea oil production from 20 percent to 32 percent (a hike of £2 billion), in order to finance the cuts in fuel duty.
With up to 40 percent of oil and gas reserves still to be extracted, and well over half of the revenues still to be generated, the UK government needs to give more certainty to the industry and restore confidence that has been badly dented by the Treasury's conduct this year, Salmond said in a statement.
As today's announcement demonstrates, there is plenty of life left in the industry. Indeed, if it had not been for the budget blow, it would be at the centre of an unprecedented boom in jobs and investment, not just in the west coast frontier area but in the marginal and brownfield places hardest hit by the tax hike.
However, the Treasury has asserted that the tax hike will not significantly hurt profits and revenues since oil prices remain high.
© Copyright IBTimes 2023. All rights reserved.