Brazil Dam Burst: Several Killed In Mudslides At Vale, BHP Billiton Mine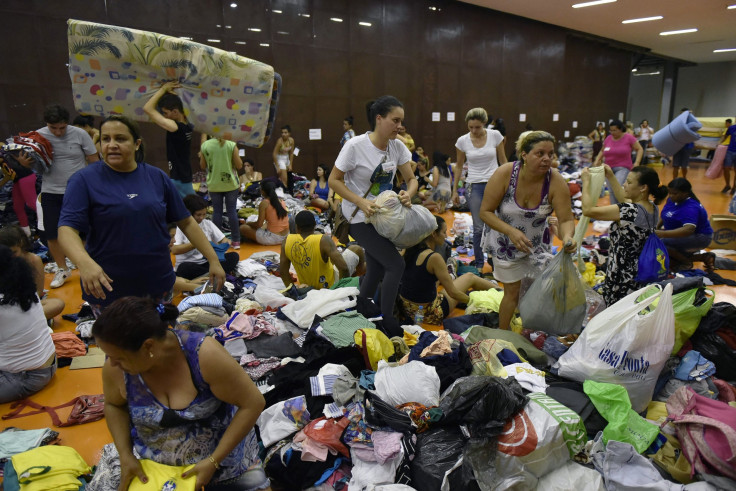 At least 17 people have been killed after a dam burst at an iron ore mine in southeastern Brazil Thursday, Agence France-Presse (AFP) reported. The burst also affected houses in the area and caused mudslides.
The incident occurred Thursday afternoon in Mariana, Minas Gerais state, at the mining site operated by a company jointly owned by Brazil's Vale S.A. and Australia's BHP Billiton Ltd. -- the world's largest mining company. Over 50 people were injured and more than 40 are likely missing, Mariana fire chief Adao Severino Junior told AFP. BHP Billiton's stock price tumbled by more than 5 percent Friday after the accident, the Wall Street Journal reported.
Firefighters and other emergency personnel arrived at the site and ordered residents to evacuate. President Dilma Rousseff offered assistance from the army and national civil defense teams, AFP reported.
Thick red mud rolled down the hilly area outside Mariana, about four miles from the town of Bento Rodrigues, trapping lorries, cars and houses, according to AFP. Fear of further mudslides slowed down the rescue operation.
The burst also discharged waste water and local authorities expressed concern that it could pollute the river basin providing water to Belo Horizonte, a city of 2.5 million people in Minas Gerais, the New York Times reported. However, Luiz Paniago Neves, an official overseeing inspections at the National Department of Minerals Production, said that the waste mainly comprised of rocks with small amounts of naturally occurring iron ore and not chemical waste, according to the Times.
The cause of the incident is yet to be determined. BHP issued a statement on the incident saying it was in the "process of obtaining more details from [Samarco S.A.]." The company also added that it was "concerned for the safety of employees and the local community."
Minas Gerais has reportedly been the country's major mining hub since the 16th century with gold, iron ore, other minerals and semi-precious stones mined here over the years. Samarco produces about 30 million tons of iron ore every year, which falls just below 10 percent of Brazil's output, according to Reuters. Iron ore is transported through a slurry pipe from Germano to Espirito Santo state and is transformed into pellets.
© Copyright IBTimes 2023. All rights reserved.