Brazil Prison Riot Photos And Video: Dozens Killed By Drug Gangs, Inmates Shot And Decapitated In Latest Jail Violence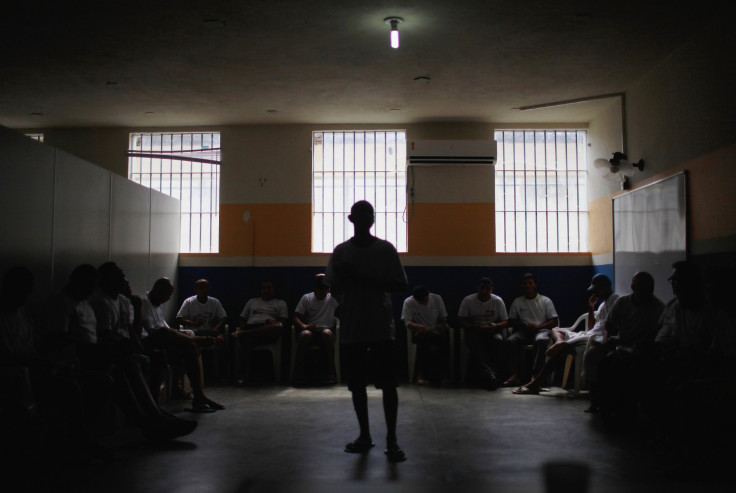 Around 60 people were killed in a massive prison riot caused by warring drug gang factions in Brazil's Amazon region overnight Sunday. The violence sparked further concern about the state of the nation's correctional facilities.
Riots broke out at the Anisio Jobim Penitentiary Complex in the northwestern city of Manaus when members of the country's largest gang, First Capital Command (PCC), clashed with a local Manaus-based outfit called North Family, which was believed to have acted under orders from Brazil's second-largest gang Red Command (CV), a rival to PCC.
Inmates were armed and opened fire with one another and security officers. Around 74 prisoners were taken hostage throughout the carnage, with graphic scenes of decapitated bodies being thrown over prison fences being reported by local media. Images of headless, mutilated bodies circulated on social media.
Footage released by Em Tempo, a newspaper located in Manaus, showed more than 100 family members and friends gathered outside the jail hoping for information on the dead and wounded as bodies were released in Brazil's latest prison clash. In a separate incident, around 100 inmates escaped from the Antonio Trindade Penal Institute, also in Manaus.
Brazil's prison system has been widely criticized for its overcrowding, poor living conditions and rampant corruption. The country's prison population has more than doubled in the past decade alone, making it the world's fourth-largest with 660,000 prisoners. Violence connected to the country's drug trade has led to numerous riots and jailbreaks throughout the country.
Warring gangs killed at least 10 people in the northern city of Boa Vista in October, coinciding with deadly uprising in a psychiatric facility in the western city of Porto Velho. Sunday's prison rebellion was the deadliest since 111 inmates were killed when police retook Sao Paulo's Carandiru prison in 1992 during an uprising.
© Copyright IBTimes 2023. All rights reserved.
FOLLOW MORE IBT NEWS ON THE BELOW CHANNELS