Brexit Polls 2016: Remain Camp Edges Ahead In Lead-Up To Referendum Vote As Companies' Outlook Is Split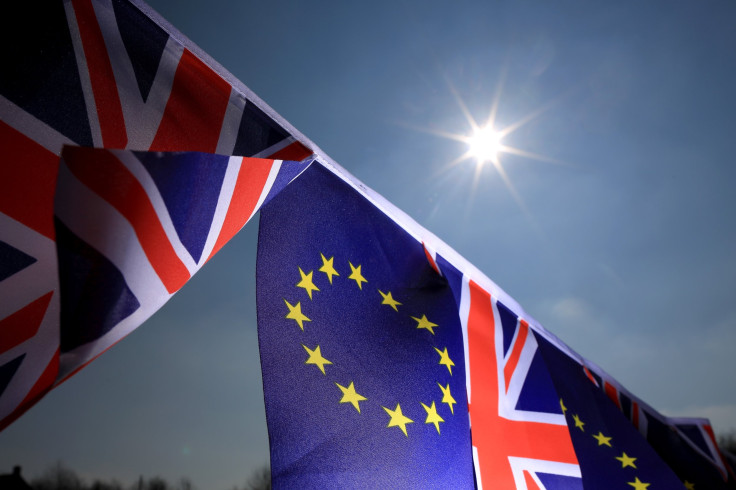 Less than half of all British boards surveyed had analyzed what the U.K. leaving the European Union would mean for their future prospects, according to a Boardroom Bellwether survey, conducted by ICSA and the Financial Times, released Sunday. As industry experts expressed their surprise at the lack of corporate planning ahead of a June referendum on EU membership, the "Remain" camp edged ahead in a new poll.
Around 49 percent of companies surveyed said they had considered the implications of a so-called Brexit; and of those who had considered it, 43 percent said a Brexit would be damaging to their business.
"I'm surprised at the percentage," Paul Drechsler, president of the CBI, the employers' organization, told the Financial Times. "I haven't talked to a boardroom member yet that hasn't had that discussion."
Results of the survey appeared just one day after a poll from research company Opinium for the Observer newspaper demonstrated a slight uptick in support for those who wanted the U.K. to remain in the EU. Around 44 percent of those surveyed said they wanted Britain to remain a member state of the EU, up from 42 percent who had supported Remain in a previous poll. The Opinium poll was conducted between May 17 and 19 among 2,008 adults. The margin of error was not immediately clear.
Debate over a Brexit has amplified in the weeks leading up to the June 23 vote. Proponents of leaving the EU argue that Britain would have more control over its finances, sovereignty and immigration if it were to leave, while pro-European campaigners say that the EU has helped ensure Britain's safety and financial success in the past four decades.
One surprising contingency backing a Brexit has been U.K. farmers, according to a recent report in the Economist. Despite the fact that more than 60 percent of all U.K. agricultural exports go to the EU and that EU subsidies make up approximately 50 percent of most British farmers' income, the National Farmers Union recently came out in favor of supporting a Brexit.
© Copyright IBTimes 2023. All rights reserved.