Britain, Brazil Mark Anniversary Of Amazon Double Murder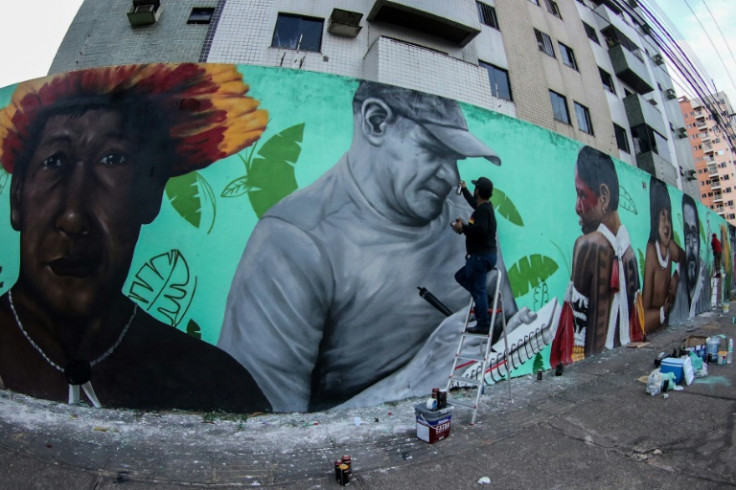 Loved ones and admirers are holding international commemorations Monday for British journalist Dom Phillips and Brazilian Indigenous expert Bruno Pereira, who were murdered a year ago while documenting environmental crimes in the Amazon rainforest.
In a case that drew world outcry, Phillips and Pereira disappeared on June 5, 2022, at the edge of the Javari Valley, a far-flung Indigenous reservation in northern Brazil near the Colombian and Peruvian borders that experts call a haven for drug traffickers, illegal gold miners and poachers.
Police say fishermen with suspected ties to a drug-trafficking ring have confessed to shooting the men, hacking their bodies to pieces and hiding them in the jungle, where the remains were found after a 10-day search.
One year on, the case has become a symbol of the combustible mix of violence, greed and poverty fueling the destruction of the world's biggest rainforest -- and of the dangers faced by journalists, experts, Indigenous groups and others trying to draw attention to the Amazon's plight.
Events to remember "Bruno and Dom" will be held in cities including London, Rio de Janeiro and Brasilia.
Commemorations are also planned in Atalaia do Norte, the frontier town where the pair set off for their last journey -- a reporting trip for Pereira to show Phillips his work organizing native patrols on the reservation, home to the biggest concentration of uncontacted Indigenous groups on Earth.
A documentary retracing Phillips's and Pereira's lives and work meanwhile debuted Friday on streaming service Globoplay.
"We will not abandon this struggle for the planet, nor will we forget Dom Phillips and Bruno Pereira," Brazilian President Luiz Inacio Lula da Silva said in a statement to The Guardian newspaper, where Phillips was a contributor.
"We are fighting to revive policies to protect Indigenous peoples and the Amazon," added Lula, who took office in January vowing to fight environmental destruction that surged under his far-right predecessor, Jair Bolsonaro (2019-2022).
Phillips, 57, a respected correspondent who had also published in The New York Times, The Washington Post and Financial Times, was working on a book called "How to Save the Amazon."
Pereira, 41, a top official at Brazil's Indigenous affairs agency, FUNAI, had taken unpaid leave after clashing with the agency's then-director, police chief and Bolsonaro appointee Marcelo Xavier.
He was working as a consultant helping Indigenous groups protect their land from environmental crimes -- a job that had earned him death threats.
Both men were highly respected for their work, and their disappearance triggered an international flood of condemnation, from rock band U2 to Hollywood star Mark Ruffalo to late football legend Pele.
Phillips's widow, Alessandra Sampaio, says she has been moved by how the case resonated.
"What makes the most sense to me in this tragedy is understanding that it's actually something bigger. It had such an impact," Sampaio, 52, told AFP.
"I've even heard from lots of children, who say they see Dom and Bruno as heroes of the forest... It's made people more aware of the Amazon and how serious the threat is, both in Brazil and internationally."
Loved ones have launched a campaign to raise money for fellow journalists to finish Phillips's book, while the organization Forbidden Stories is sponsoring reporting projects that continue both men's work.
Three fishermen are currently on trial for the murders.
The alleged mastermind -- a suspected drug-trafficking boss accused of involvement in the illegal fish trade -- was arrested last July, then released to house arrest.
Xavier, Bolsonaro's Indigenous affairs chief, was meanwhile charged last month with indirectly contributing to the murders by failing to protect civil servants working in the Amazon.
The fight to protect the Amazon, a key resource in the race to curb climate change, gained new impetus in Brazil when Lula defeated Bolsonaro in elections last year.
But the ongoing threat was underlined last week when Congress passed bills cutting the powers of Lula's environment and Indigenous affairs ministries and dramatically curbing the protection of Indigenous lands.
Meanwhile, death threats and violence remain common currency in the Javari Valley, Indigenous activists said at the premiere of the documentary Thursday.
"Absolutely nothing has changed," said Indigenous leader Beto Marubo.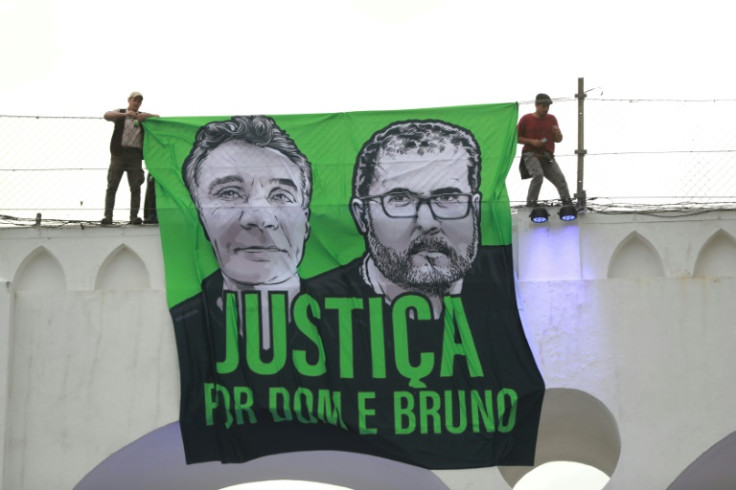 © Copyright AFP 2023. All rights reserved.