British-Asian Conservative MP Praises Margaret Thatcher (FULL-TEXT)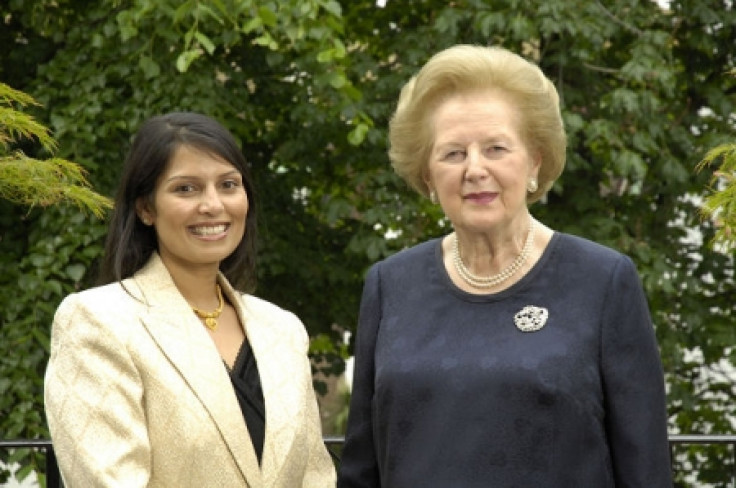 Priti Patel, a Conservative MP for Essex and a woman of Indian descent, released the following statement on the death of former Prime Minister Margaret Thatcher:
"Baroness Thatcher was an inspirational leader who dedicated herself to the service of this country. She was a principled politician whose many achievements are unprecedented. At home and abroad, Baroness Thatcher stood up for freedom and democracy, and she will be fondly remembered.
Her robust approach to foreign policy and defending the British interest ended the cold war, led to the liberation of the Falkland Islands and won Britain the rebate from Europe. Baroness Thatcher successfully restored Britain's status in the world, which had diminished following the Second World War and the economic troubles of the 1970s.
Here in Britain the lives of millions of families were transformed for the better as Baroness Thatcher's government empowered people to own their own homes for the first time. She also reformed the economy so that a new generation of entrepreneurs could start up their own businesses and become wealth creators.
Baroness Thatcher's recognized that this country and our economy perform at its best when politicians free people from the shackles of the state and trust them to take control of their own lives. Her legacy can be found all around us in the freedoms we enjoy today and the strength of Britain in the world.
My heartfelt condolences and thoughts are with the Thatcher family today and she will be missed in Britain and throughout the world."
© Copyright IBTimes 2023. All rights reserved.