British Man Fighting For Ukraine 'Forced To Surrender' After Running Out Of Weapons
KEY POINTS
The British man moved to Ukraine in 2018 and joined the country's military
His unit was defending the city of Mariupol when they ran out of ammo
Aslin could be the first known P.O.W. from the U.K. in Ukraine's fight against Russia
The family of a British man fighting in Ukraine said he had to helplessly surrender to Russian forces after they ran out of weapons.
Aiden Aslin, a 27-year-old from Newark in Nottinghamshire, was fighting against the Russians in the besieged city of Mariupol when his unit is said to have run out of ammunition and was forced to surrender Tuesday, the New York Post reported.
Aslin is reportedly the first known prisoner of war from the U.K., in the ongoing Russia-Ukraine conflict.
"He called me and said they have no weapons left to fight," said Aslin's mother, Ang Wood who added that he had no choice but to surrender, as per BBC.
Aslin, who is also known as Cossack Gundî or Johnny, had moved to Ukraine in 2018 and joined the country's military as a marine. He was a former care worker who fought for the Syrian Kurdish YPG against Islamic State between 2015 and 2017, according to the mother.
During the interview, Wood said Aslin "sounded okay" over the phone. She also called on U.K. prime minister Boris Johnson, "to take [Vladimir] Putin down."
"I love my son, he is my hero - they put up one hell of a fight," the mother added.
Aslin's friend, Brennan Philips, also said he sounded "strong and in good spirits" when they spoke on a call.
"He called me and said 'we have no food, no supplies, no ammo, we're completely surrounded, we have to surrender,'" Philips told BBC. "Aiden was very well aware of what was going on, very calm."
Philips believes the unit would have continued fighting if they could.
"They can't get out, they can't fight back so they had no choice," the friend told the outlet. "I'm sure if they had a bullet left they would have shot it."
Before Russian forces invaded Ukraine, Aslin had filmed a video in February where he said he "originally wanted to be a cop," according to The Guardian. However, he eventually decided to become part of the fight against the Islamic State. He didn't want to "sit here and complain about everything, but go do something about it," Aslin said in the video.
While he would post updates on his Twitter page, Aslin handed over his account to a friend after it became increasingly difficult for him to tweet. The friend will reportedly continue to share updates.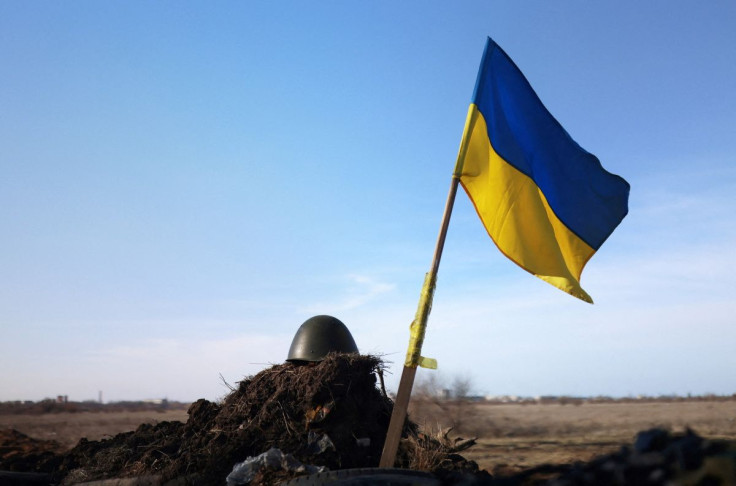 © Copyright IBTimes 2023. All rights reserved.